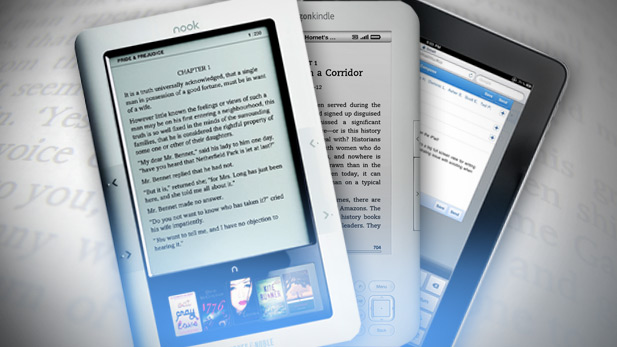 PHOTO: Illustration by Robert Jaime
The Pima County Public Library is part of a national effort to ensure patrons continue to have free access to electronic content.
As electronic books gain popularity, through devices like iPads, Kindles and Nooks, the demand sometimes exceeds the supply, because of ownership and rights issues.

More than 70 library systems across the county, including Pima County Public Library, recently launched what they call the "ReadersFirst Initiative" to make sure electronic content is readily accessible and easy for patrons to download.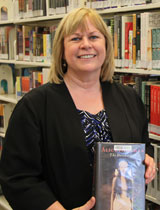 PHOTO: Robert Rappaport
Library Director Melinda Cervantes oversees the Pima County Public Library.
The way it is now "you have to have a library card at Pima County Public Library ... log in to the library website ... download a small piece of software ... then you download the e-book ... to your PC and upload it to your device. As you can see, it has many steps, compared to something like an 'app' from iTunes or iBooks or any other app provider," says Melinda Cervantes, PCPL library director.
Unlike printed content, libraries don't actually own all of the electronic materials and rely on a third party vendor, such as Overdrive. Many publishers won't even let libraries acquire any of their e-books, opting instead to sell them directly to consumers through Amazon and other outlets.
"The only problem with that model is not everybody wants to buy everything they are reading and not everybody can afford it," Cervantes says. "Public libraries have always been that great equalizer."
Arizona Public Media reached out to many publishers for comment, but most of our emails and phone calls were not returned. However, we did receive a written statement from Random House, which says the company makes its entire catalog of print and e-books available for libraries to offer for unlimited circulation.

The statement goes on to say the publisher supports libraries, but selling through third party distributors is the company's choice, based on what it calls the "economics and burdensome data and operational administration of the direct-to-library sales alternative."

The Association of American Publishers trade group won't comment directly, but a spokesman sent an email saying "publishers are prohibited from coming together to work out a joint solution because of antitrust laws."

"We'd like to purchase, own and hold access to the platform the e-books live on, so they are available readily for the public, so we can circulate them as many times as we choose," says Cervantes.

Another problem with the current system is that there are simply too many electronic formats, such as EPUB, Adobe and Kindle. The formatting system needs to evolve, says Cervantes, likening it to when VHS finally overtook Beta as the videotape standard.