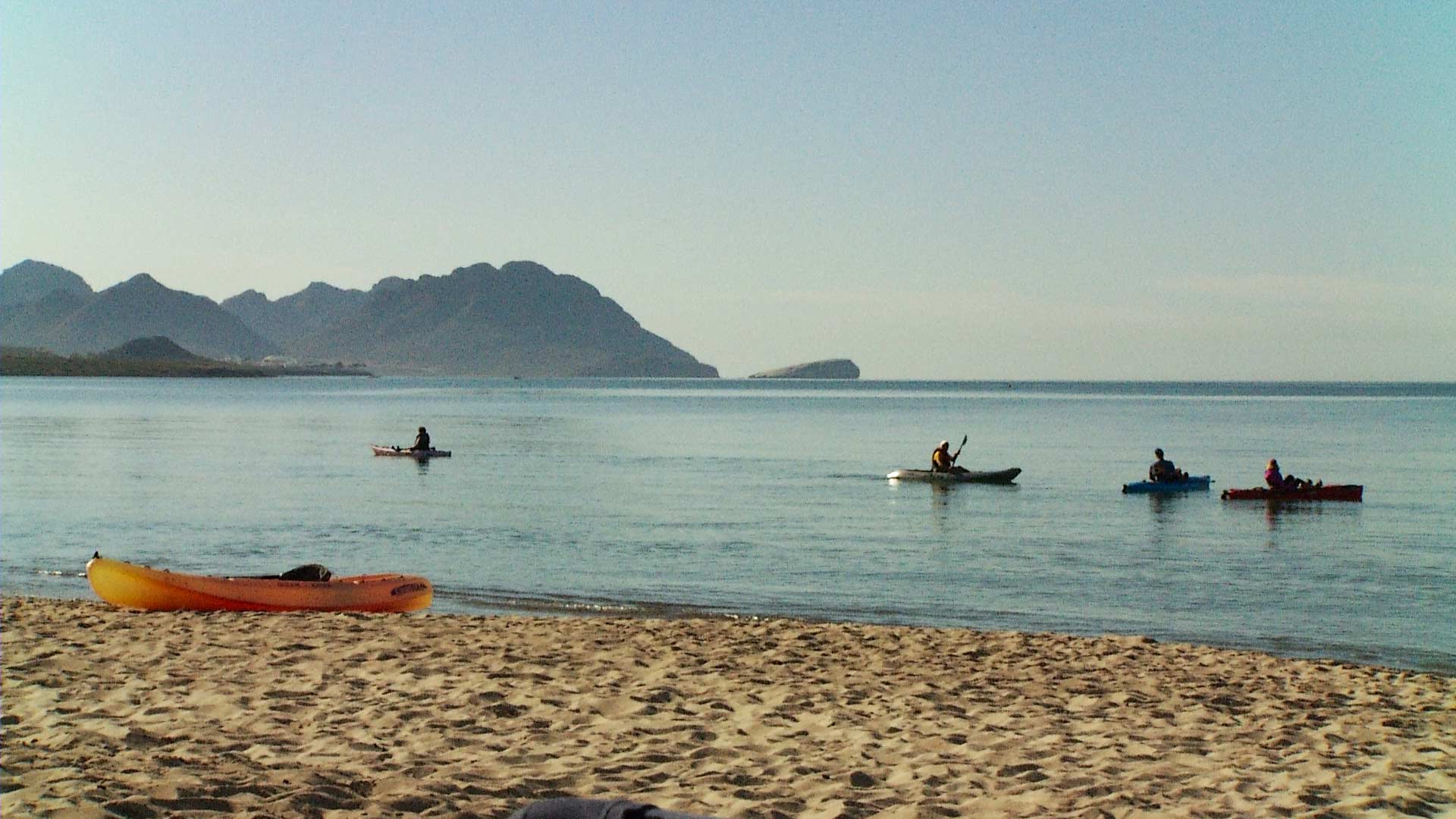 Kayakers at a beach in San Carlos.
AZPM
Sonoran officials are preparing for large crowds at the state's beaches and tourist destinations.
Beaches in Sonora were packed with visitors over the weekend — a three-day holiday weekend in the state. But officials said they won't consider closing tourist spots or limiting access during spring break and Semana Santa, or Easter holidays.
Health Secretary José Luis Alomía Zegarra said the state will be implementing safety protocols. But with the state, and the country, now considered low risk for COVID-19, there are no plans to reduce the flow of visitors to Sonora's most popular destinations.
That would make this the first year since the start of the pandemic when the state will be fully open to visitors during the spring season, when beach towns often bring in some of their highest annual revenues.

Fronteras Desk
is a
KJZZ
project covering important stories in an expanse stretching from Northern Arizona deep into northwestern Mexico.