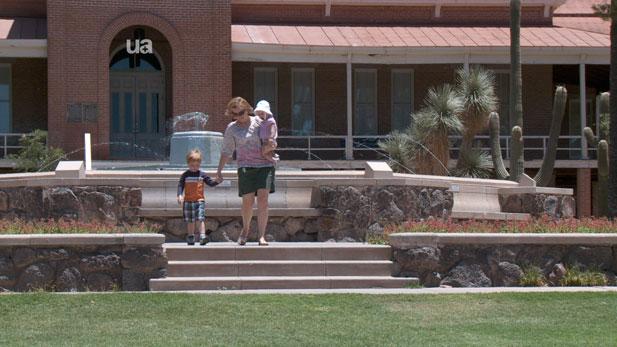 Many students spend their days studying, writing papers, and going to class, but some have the additional responsibility of being a parent. The University Of Arizona has a program in place that helps make this challenging lifestyle a little easier.
Through the Life & Work Connections program at the UA, people like Katie White were able to find childcare on campus, get advice, and perhaps most importantly, gain confidence.
"I would encourage people to seek help" says White, "and be optimistic and know that they can do it."
In this segment of UA+, see what two mothers attending the University of Arizona had to say about balancing the heavy workloads of school and parenthood.
Producer: Alexandra Salazar | Videographers: J Blain, Eric Rawdin | Editors: Yashmine Anderson, Lauren Bays