Each year, thousands of wild land firefighters put their lives on the line fighting fires. Many also spend their off-season learning more about their jobs. Specifically, fire behavior. Some firefighters even go on to advanced training, to become fire managers, even so-called 'incident commanders.'
Much of that upper-level training happens in Tucson, at the National Advanced Fire & Resource Institute, or NAFRI. The institute is tucked into a light industrial district near the airport. In the winter months, NAFRI is bustling with activity.
Experienced firefighters, federal and state land managers and others attend intense, week-long courses that include classroom work and role-playing exercises. They learn about fire behavior, resource allocation, and overall best practices for managing wildfire 'incidents.'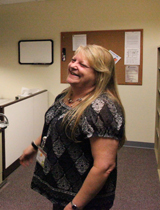 NAFRI Director Merrie Johnson. (PHOTO: Mark Duggan)
They're not just sharpening their skills. Some of the attendees are training to become high-level commanders, the kind of people who take charge when wildfires become huge and start attracting national headlines. Many of them will even receive training on how to work with the media.
Merrie Johnson, NAFRI director, says the institute provides advanced training to people from a variety of agencies. They include the U.S. Forest Service, the National Park Service, the Bureaus of Land Management and Indian Affairs and state agencies that have what she calls "burnable land."
The building that houses NAFRI is also home to the Wildfire Lessons Learned Center. It was created in the wake of 1994's South Canyon Fire near Glenwood Springs, CO, where 14 firefighters died.
Johnson says the center has amassed a huge database of fire behavior from all kinds of fires, even minor prescribed blazes. The data is shared among firefighters as a way to better understand the force they're up against. And to keep them safe.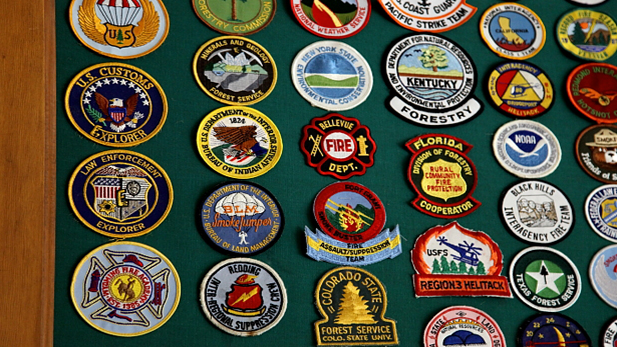 Patches commemorating various firefighting efforts adorn the NAFRI walls.

Mark Duggan