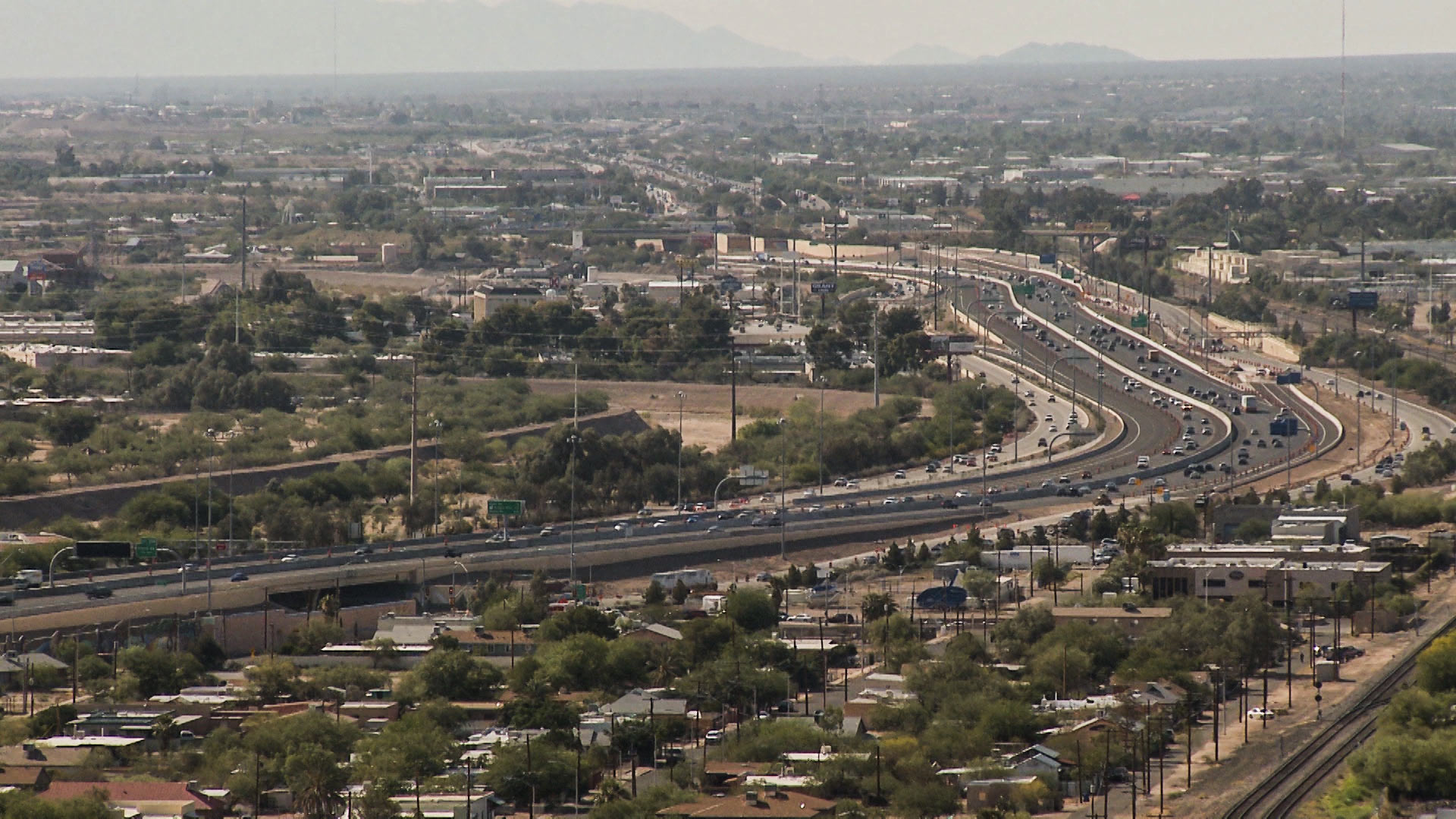 Cars moving through Tucson.
AZPM Staff
Pima County gets another failing grade for ozone pollution in the American Lung Association's annual State of the Air report.
The county has notched a growing number of days with high ozone pollution, though it got a passing grade for particle pollution.
Meanwhile, Maricopa County ranked 7th and Pinal County ranked 24th for worst ozone pollution in the country.
The report pointed to a continuing trend, too.
Cities with the worst ozone problems are increasingly in the Western United States.
The report attributed that in part to gas extraction and population growth in the Southwest as well as the cleanup of power plants in the East.
Climate change is undercutting progress on cleaning up the country's air, too, the report said.
"We're also seeing higher temperatures than ever before and we're seeing less rain. So, more drought," said JoAnna Strother, senior director of advocacy for the American Lung Association. "And all of these impacts of climate change are effecting the trends in air pollution that we're seeing right now in the West and the Southwest and then certainly here in Arizona."
Nationwide, the American Lung Association found 2.1 million more people breathing unhealthy air compared to last year's report. More than 40% of Americans — over 137 million people — are living in areas with failing grades for unhealthy levels of particle pollution or ozone, according to the American Lung Association. People of color were 3.6 times more likely than white people to live in a county with a failing grade for at least one pollutant.