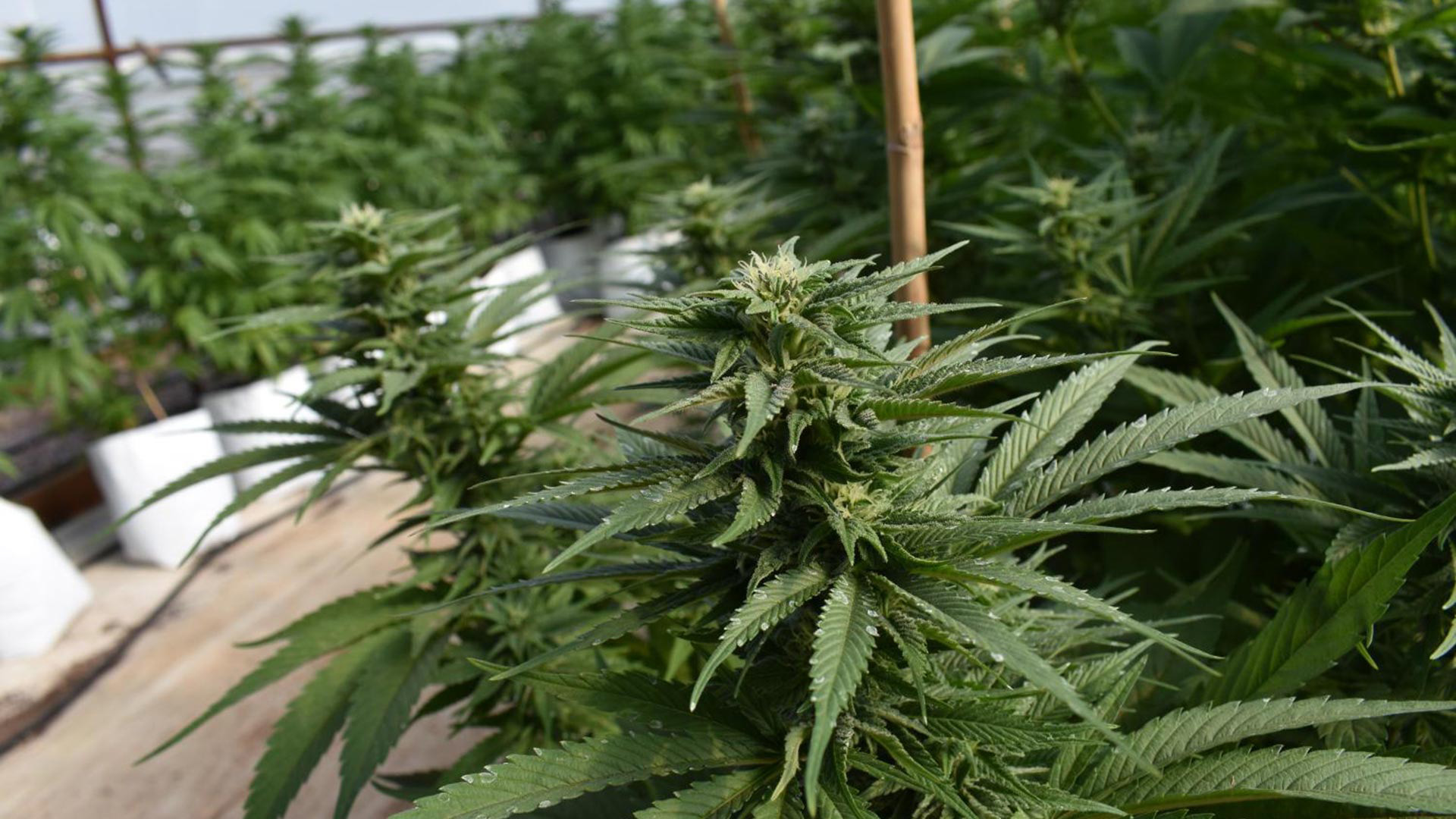 Organic marijuana being grown at an Arizona farm for processing into medical marijuana.
Michel Marizco/Fronteras Desk
The cannabis business is growing in Arizona, but it poses unique challenges for people hoping to start their own dispensary. Voters made the recreational marijuana business legal, but they didn't make it easy.

Since cannabis is still restricted under federal law, the business side is much more complicated than with other commodities.

Just how complicated?
"Distribution is different in cannabis. You can't grow or create a product in the state of Arizona and then send it to another state," says Daniel Kalef, the Senior Vice President for Higher Education with Green-Flower, which runs continuing education classes for aspiring cannabis merchants at the University of Arizona and other universities around the country.

"Real estate is different when it comes to cannabis and licensing is different. Then even things like marketing — today you still cannot buy a Google ad word with the word cannabis in it because Google doesn't want to do that because they don't want to run afoul of the federal government," Kalef added.
He said cannabis is a field that requires knowledge that other fields don't provide.
"We actually started this because people in the industry said we can't hire anybody that knows anything about it. Someone might have been a great manager at the Gap and is a cannabis enthusiast but that doesn't qualify them to go and manage a dispensary," Kalef said.
He says so far more than 2,000 people have taken six month courses and received certificates, which he says gives them a leg up in the growing cannabis employment market.

The next round of courses begins on May 2nd.