Firefighting crews are maintaining lines around three sides of the Poco Fire east of Payson, in an attempt to slow its spread. About 730 firefighters, along with several helicopters and other resources are battling the blaze.
The Poco Fire is now at 11,950 acres, up from 8,100 acres on Wednesday. It is now 25% contained. According to the fire incident information website Inciweb, a significant column of smoke formed over the fire Thursday afternoon.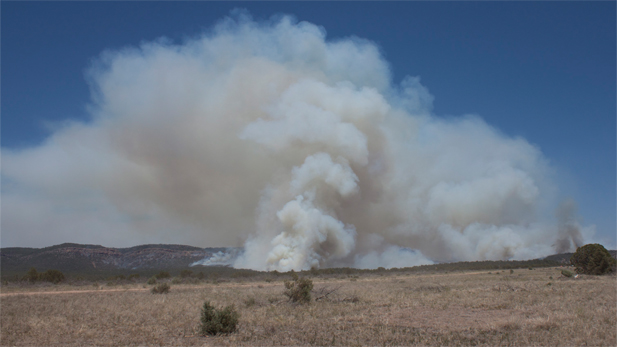 PHOTO: U.S. Forest Service
Fire information spokeswoman Punky Moore says the smoke will be visible along the Mogollon Rim.
Also on Wednesday, the fire briefly threatened transmission lines owned by two of the state's largest utilities. Power to the lines was cut until the threat passed Thursday morning.
The human-caused fire started June 14.
Some forest roads in the area are closed.
And a fire in the Rincon Mountains east of Tucson is now 75% contained. The Fox Fire had burned 7,500 acres by late Thursday. It was started by "dry lightning" last Saturday.