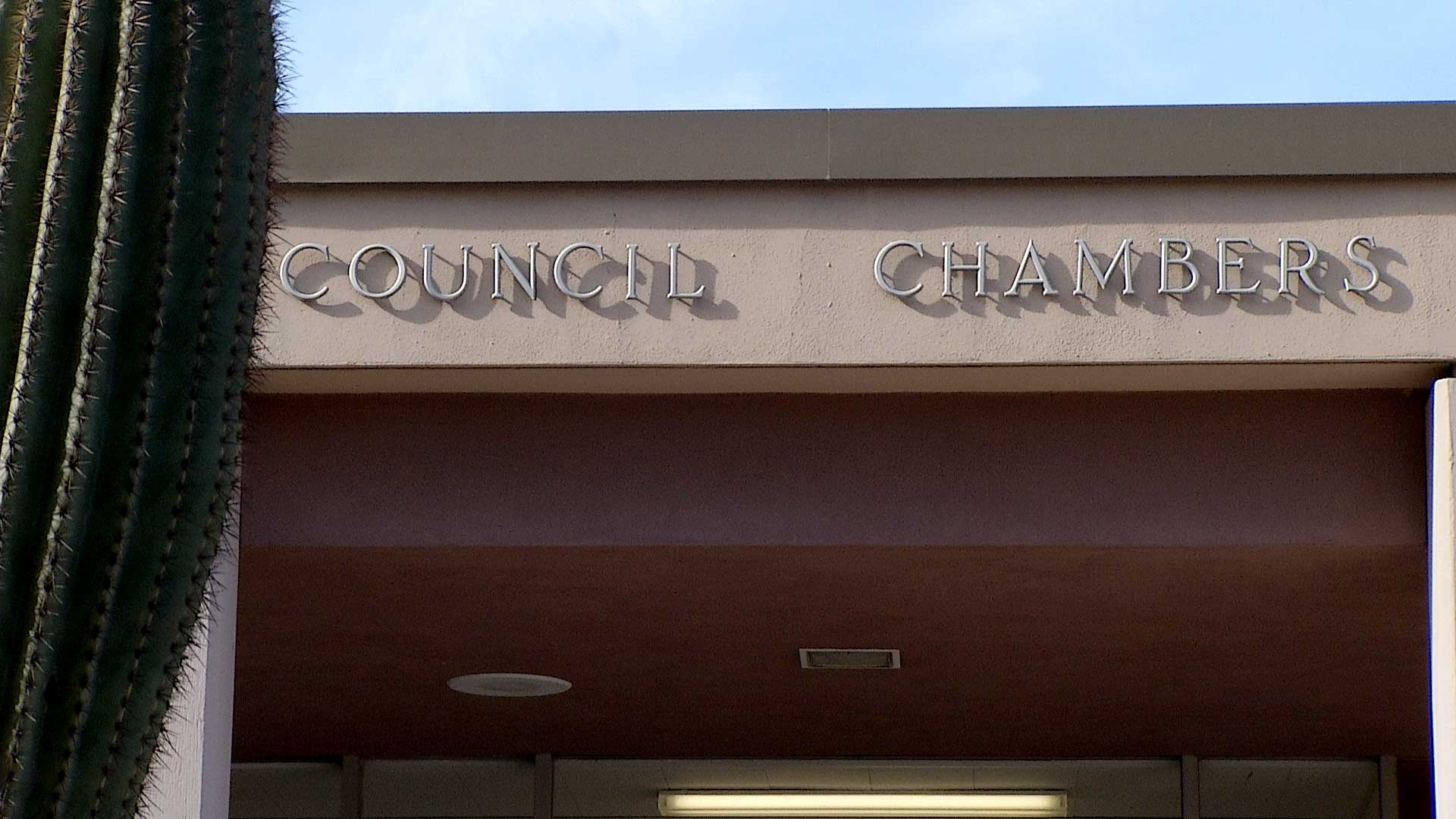 City of Tucson's council chambers in downtown.
AZPM Staff
Tucson's Mayor and Council unanimously passed a resolution Tuesday night supporting abortion rights in the city.
The resolution also directs the Tucson Police Department to not arrest anyone who performs an abortion if Roe v. Wade is overturned by the U.S. Supreme Court this month.
"We are reaffirming our commitment in support of abortion rights and the right to choose and the right to choose and the health care concerns and the reproductive concerns of all persons," said Tucson Mayor Regina Romero.
Earlier this year, Gov. Doug Ducey signed a law banning abortions after 15 weeks.
Similar laws are being challenged in courts across the country.

Arizona also has a 1901 law still on the books that bans all abortions.