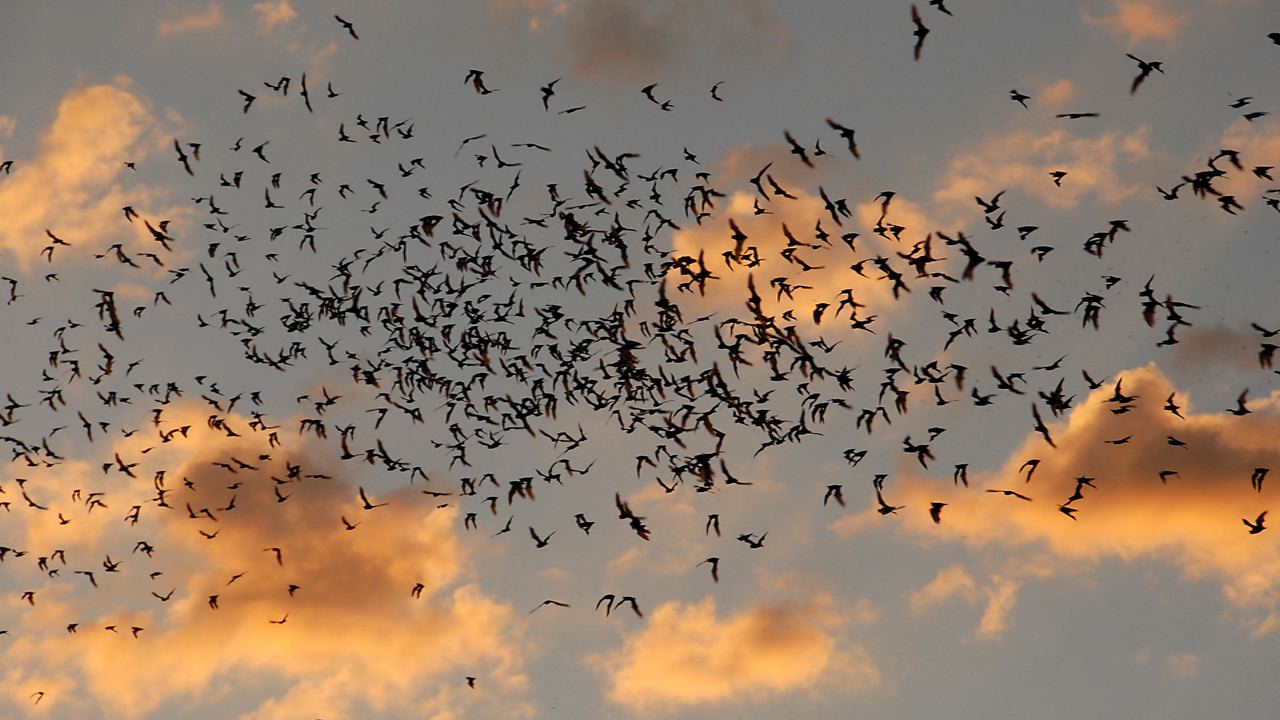 Bats emerge from beneath Tucson bridges at sunset.
Ted Fleming
It is another bat-watching summer in Tucson. Scientists say the city has more kinds of bats than other cities, with about 18 different species fluttering through the skies.
University of Arizona Museum of Natural History curator Melanie Bucci explains it's because bats enjoy summertime access to food in the Sonoran Desert, and many species migrate to Mexico during the winter.
"I think another reason is we live in an area where there are sky islands. So, as you go up in elevation we get different species than we have down here in the valley," she said.
Bats sleep in colonies and emerge in a spectacular display at dusk, hunting mosquitoes and moths especially plentiful during a southern Arizona monsoon. Bucci notes bats do not attack people or other mammals, and there's nothing to fear from bats flying in groups.
Observers say bat watchers can get their best views of colonies beneath the North Campbell Avenue bridge over the Rillito River. Bat enthusiasts call the East Broadway bridge over Pantano Wash another good location.
The best time to see large groups flying from the bridges in search of food is every evening at sunset.