Avra Valley is a sprawling unincorporated area generally west/northwest of the Tucson Mountains. It's home to about 5,000 people.
It also provides habitat for several vulnerable species of animals and plants. One of them is the Lesser Long-nosed Bat, which is on the federal endangered species list. Now, a conservation plan is being considered to protect species like the bat.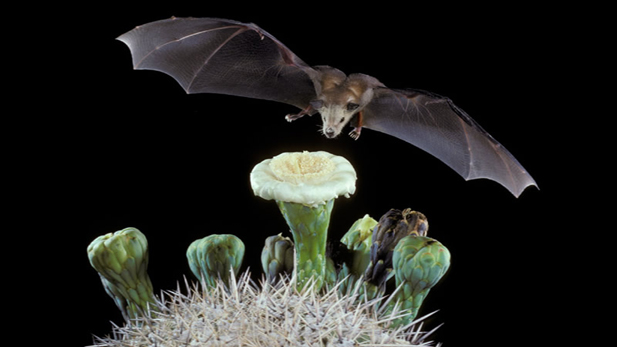 PHOTO: U.S. Forest Service
A Lesser long-nosed Bat in flight, approaching a cactus flower.
According to officials with the city of Tucson, the Avra Valley Habitat Conservation Plan will help ensure that any future land use decisions in the valley will include steps to preserve and protect vulnerable species.
Fernando Molina with the Tucson Water Department says the city bought more than 20,000 acres of land in the valley in the 1970s to secure water rights.
Even though the city owns the land, it still must abide by the Federal Endangered Species Act and the National Environmental Policy Act. The federal guidelines ensure that the habitat of vulnerable species is considered in land-use decisions.
The public has been asked to weigh in on the Avra Valley Habitat Conservation Plan. The first meeting was last night (7/10) in Picture Rocks. The second is tonight (7/11) from 6:30 p.m. to 7:30 p.m. at the Robles Ranch Community Center, 16150 West Ajo Highway.
The public can also comment on the plan via phone or email.
Read the preliminary draft of the Avra Valley Habitat Conservation Plan:

avravalley_hcp_prelim_draft: View at Google Docs | Download File
More resources
City of Tucson's Avra Valley HCP page
What species are covered in the Avra Valley HCP?
National Audobon Society's
Citizens Guide to Habitat Conservation Plans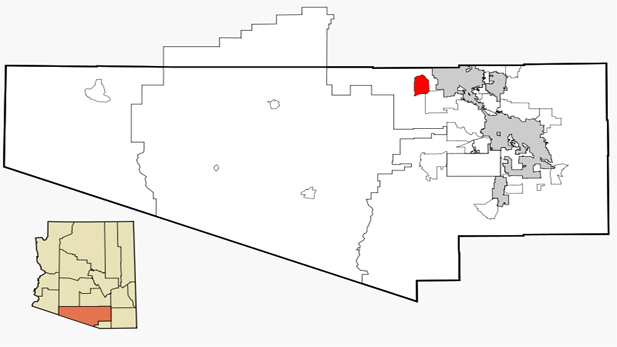 PHOTO: Pima County
This map shows Avra Valley's relative location in Pima County.