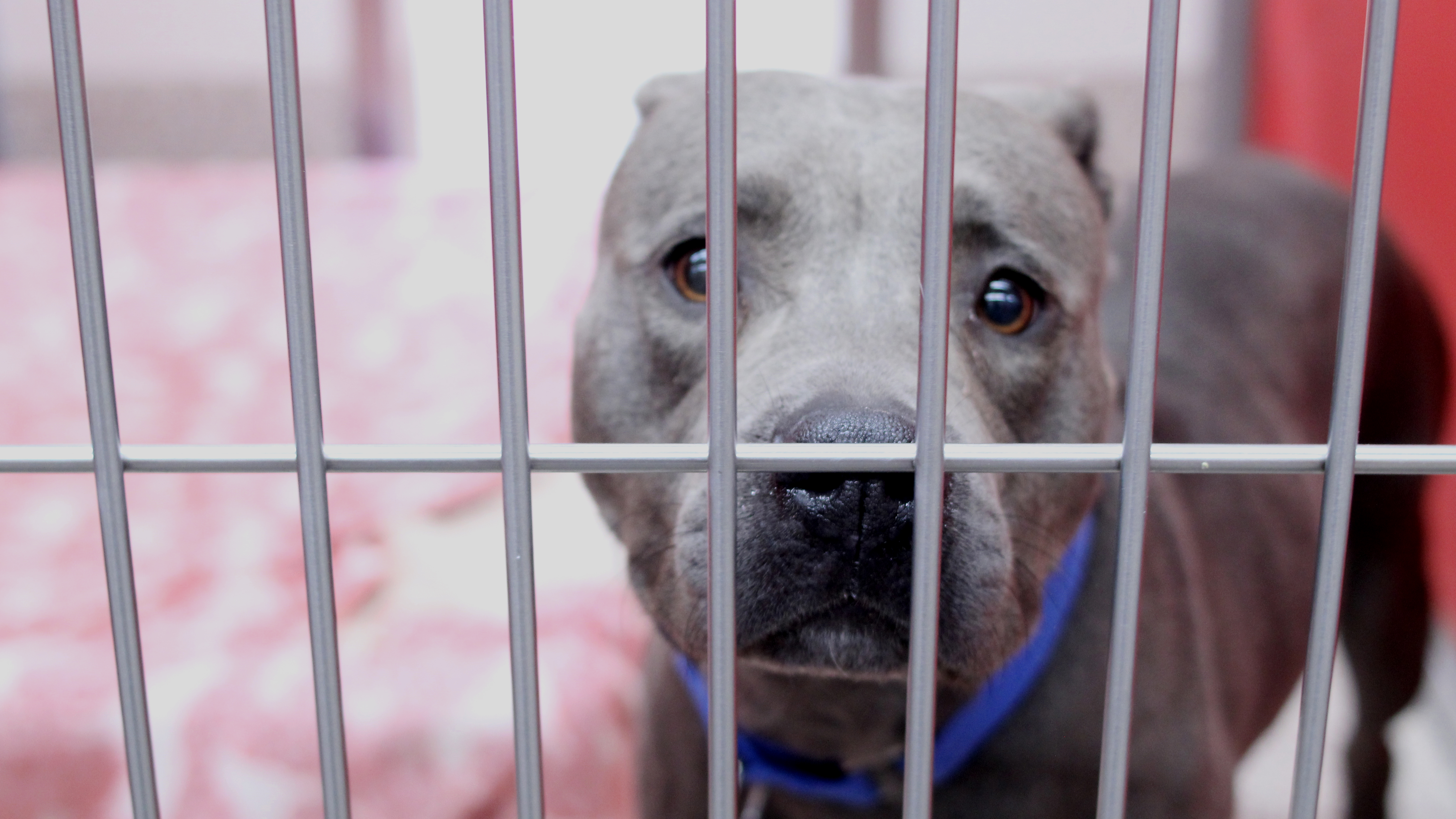 Star, a two-year-old pit bull terrier, has been at the Pima Animal Care Center since Oct. 7, 2022. She was rescued by an animal protection officer.
Paola Rodriguez/Arizona Public Media
Animals are now being housed in offices and in pop-up crates in meeting rooms and lobbies after months of overcrowding. With 480 dogs alone, Monica Dangler, director of animal service, says that the issues that are being faced are due to current economic issues.
"The animals that are coming in aren't because people are dumping them, because they're just like, oh, I don't want them anymore," Dangler said."They're bringing them in because they can no longer afford them, afford the housing or find housing that will accept their pets."
The Pima Animal Care Center has been in code red since June and may be faced with having to make decisions regarding euthanasia if the shelter moves to code blue. PACC has waived adoption fees along with other programs as a way to combat high census numbers, but have since hit the most animals that they ever had in September.
"There's some programs that we've put in place to be able to help some of those people, but the economy is really what's driving the animals coming in, and the animals not leaving," Dangler said.
Right now community members may help by fostering an animal, adopting or volunteering through the Pima Animal Care Center. Head to the Pima Animal Care Center's website for more information.