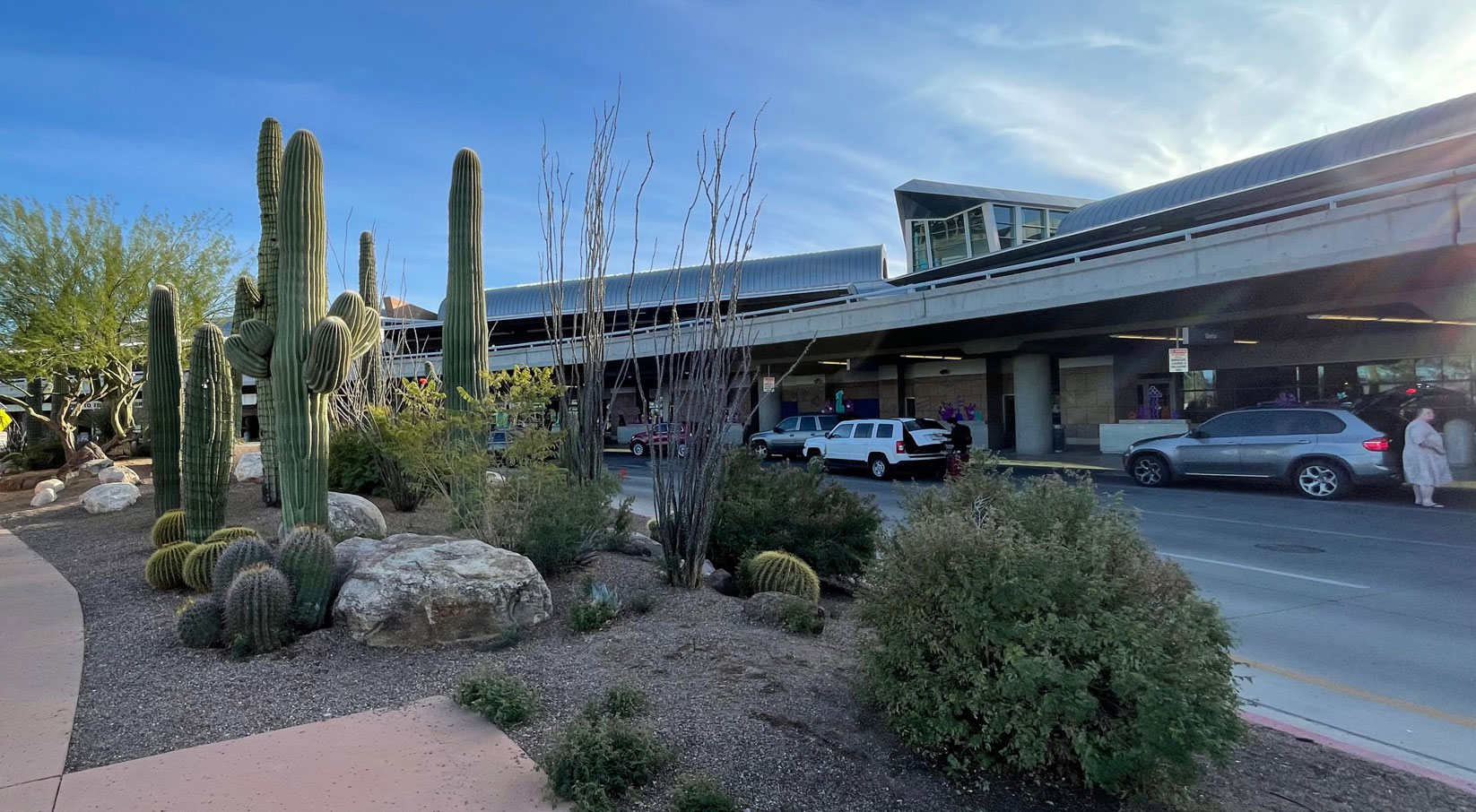 Tucson International Airport welcomes visitors with iconic saguaros and very frequent sunny skies.
Tony Paniagua / AZPM
Many Canadian residents who want to get away from their winter homes like to fly to Hawaii, California or Mexico, but now they can also add Tucson to their list of possible destinations.
On November 30th, Flair Airlines is inaugurating a round trip flight from Edmonton, Alberta, Canada to Tucson. Additional cities are in the works, including Fort McMurray, Alberta, and London, Ontario.
Bruce Goetz, the executive vice president and chief operating officer for the Tucson Airport Authority, says the plan is for Flair Airlines to be a seasonal carrier to Tucson every winter.
"That's very exciting for us," he says.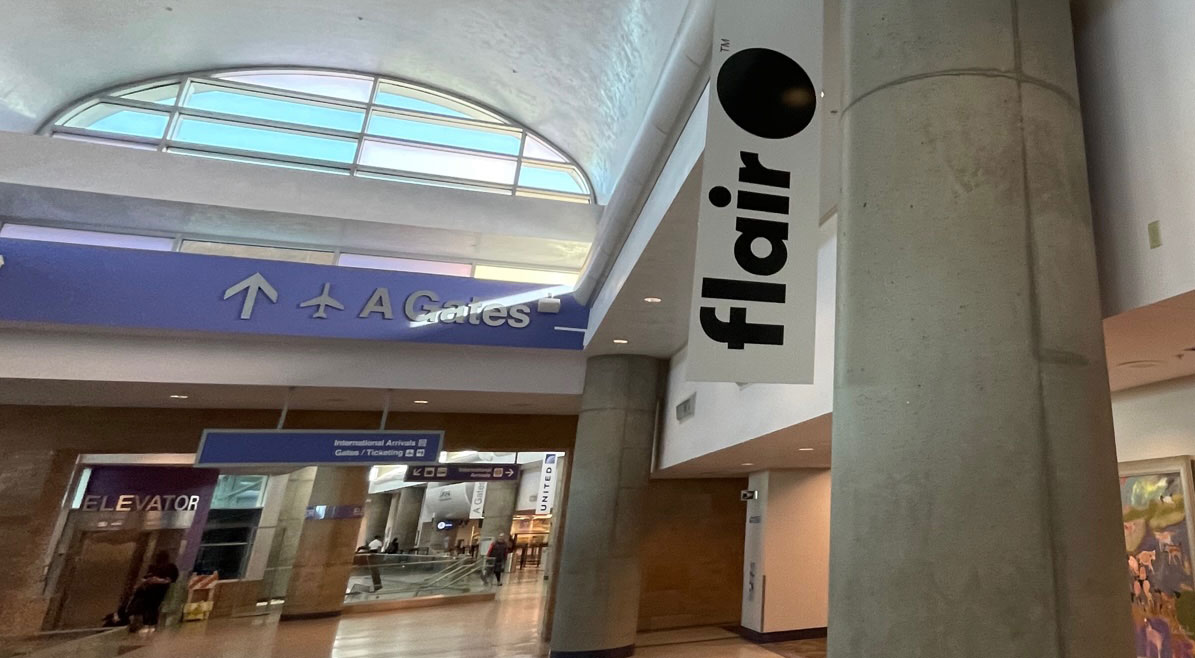 Flair Airlines started is scheduled to start flying into Tucson from Edmonton, Alberta, Canada on Wednesday November 30, 2022 and plans to add additional destinations from Canada.
Tony Paniagua / AZPM
The flights will introduce Canadians to a new sunny market, but they will also help our northern neighbors who live in Arizona permanently.
"In fact, there are a lot of Canadians in Arizona. And so this is really an opportunity for a lot of the Canadians that live in Arizona to head back home for holidays and other visits," Goetz says.
The new flights follow other good news for the Tucson Airport Authority, Goetz adds, since October 2022 was the busiest month at the airport since the the baseline pre-pandemic numbers of 2019.

He says many flights have been at near capacity or full, and they are expected to remain like that during the busy holiday travel season. He recommends passengers give themselves enough time to check in and get past security.
"We always ask people to please pack with patience when you come to the airport," Goetz suggests.
And while Flair Airlines is beginning service to Tucson, others have come and gone, including Allegiant Airlines, Frontier Airlines, and Avelo Airlines which was only in the Tucson market for a few weeks.
Generally speaking, several factors come into play that impact an company's viability in a market including real versus projected demand for flights, competition from other airlines, and the availability of aircraft and personnel.
And currently, Goetz points out, just like in other industries, finding qualified and willing workers remains a challenge.
"The airlines know Tucson is a very good market. They do want to expand more in here but they have repeatedly told us they would put more flights into Tucson if they had air crews. So until the airlines can all get past their current hiring issues and getting enough air crews, you know, will continue to suffer a little bit."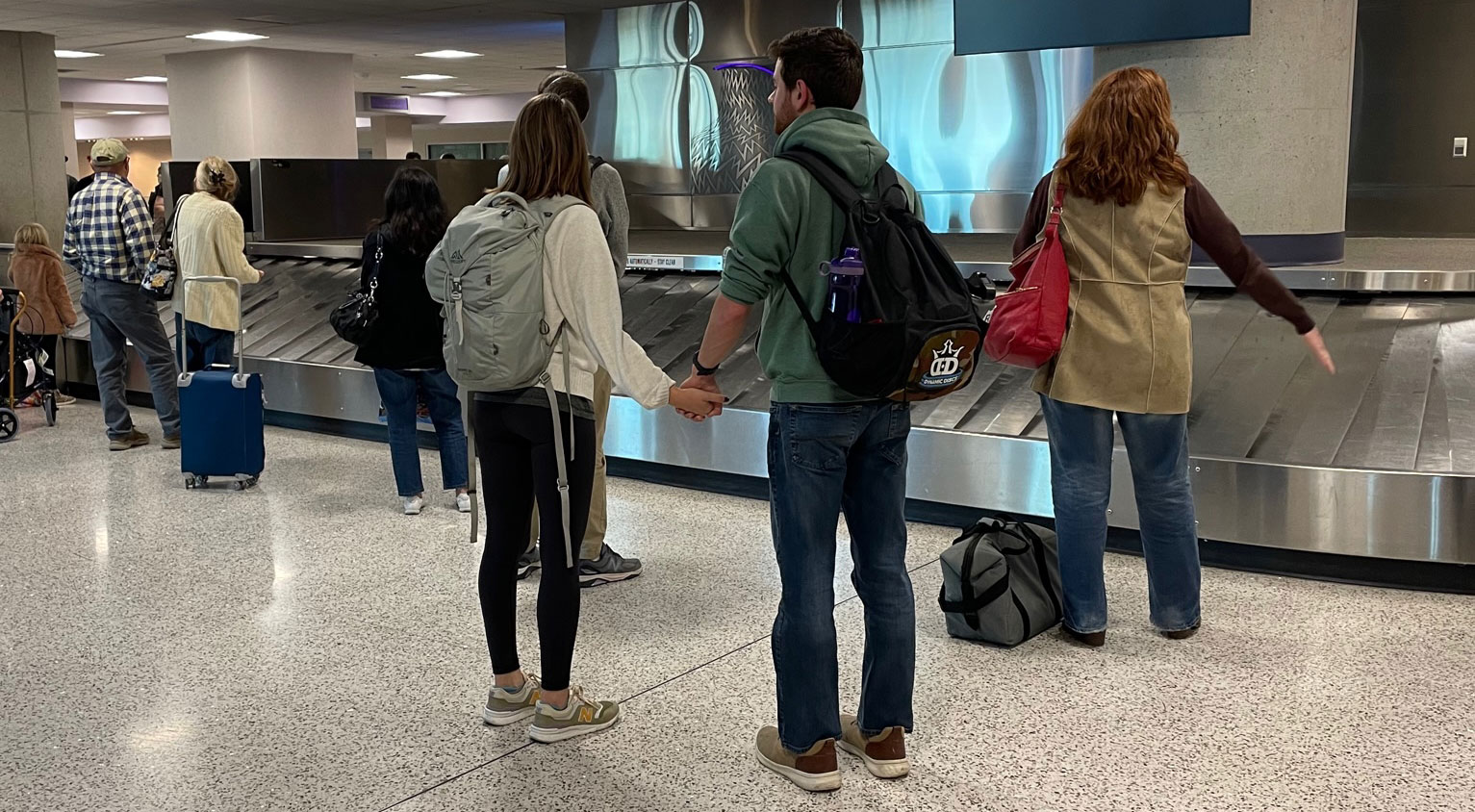 Passengers wait to pick up their luggage at Tucson International Airport in November 2022.
Tony Paniagua / AZPM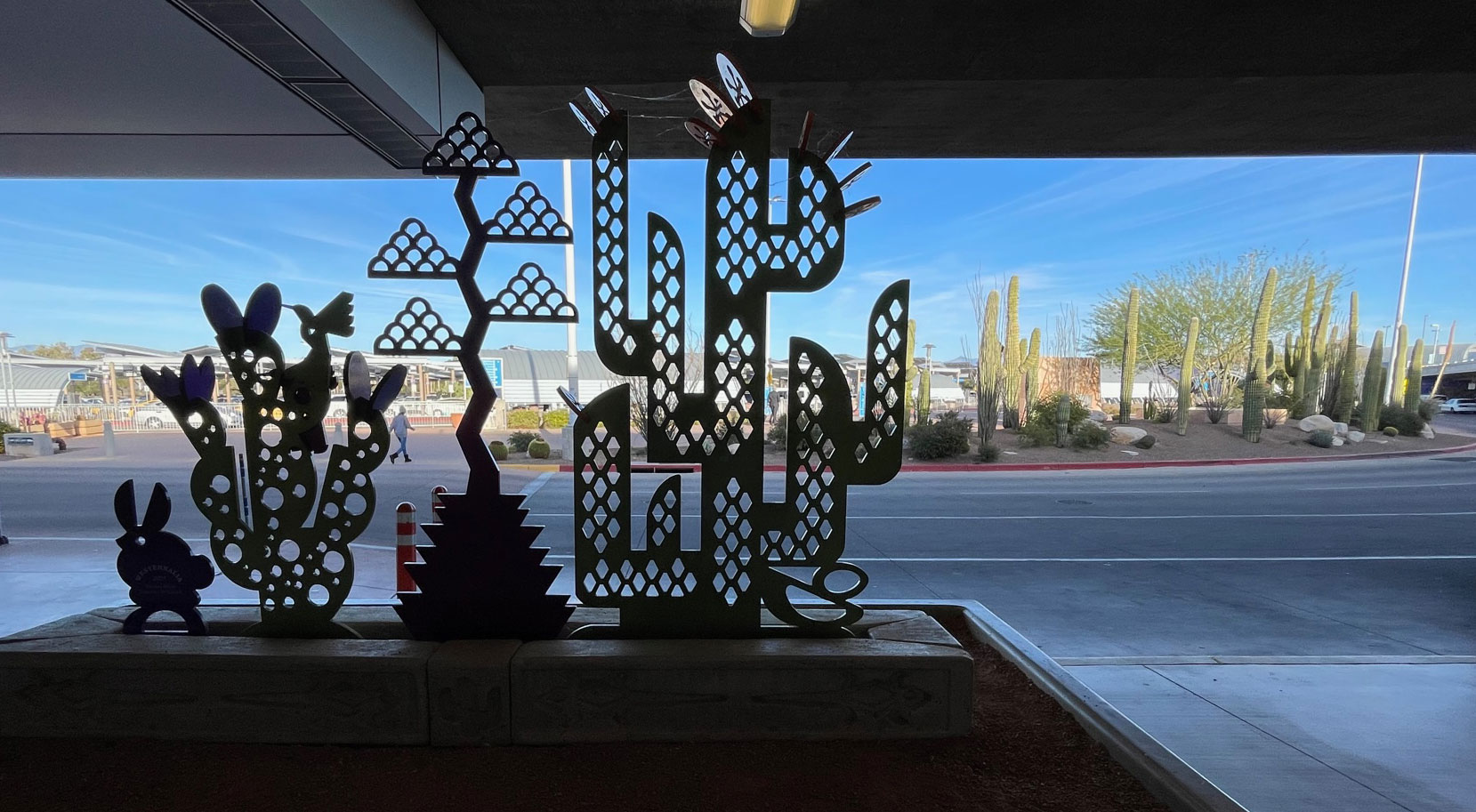 Tucson provides a sunny destination for travelers who want a respite from cold northern climates.
Tony Paniagua / AZPM