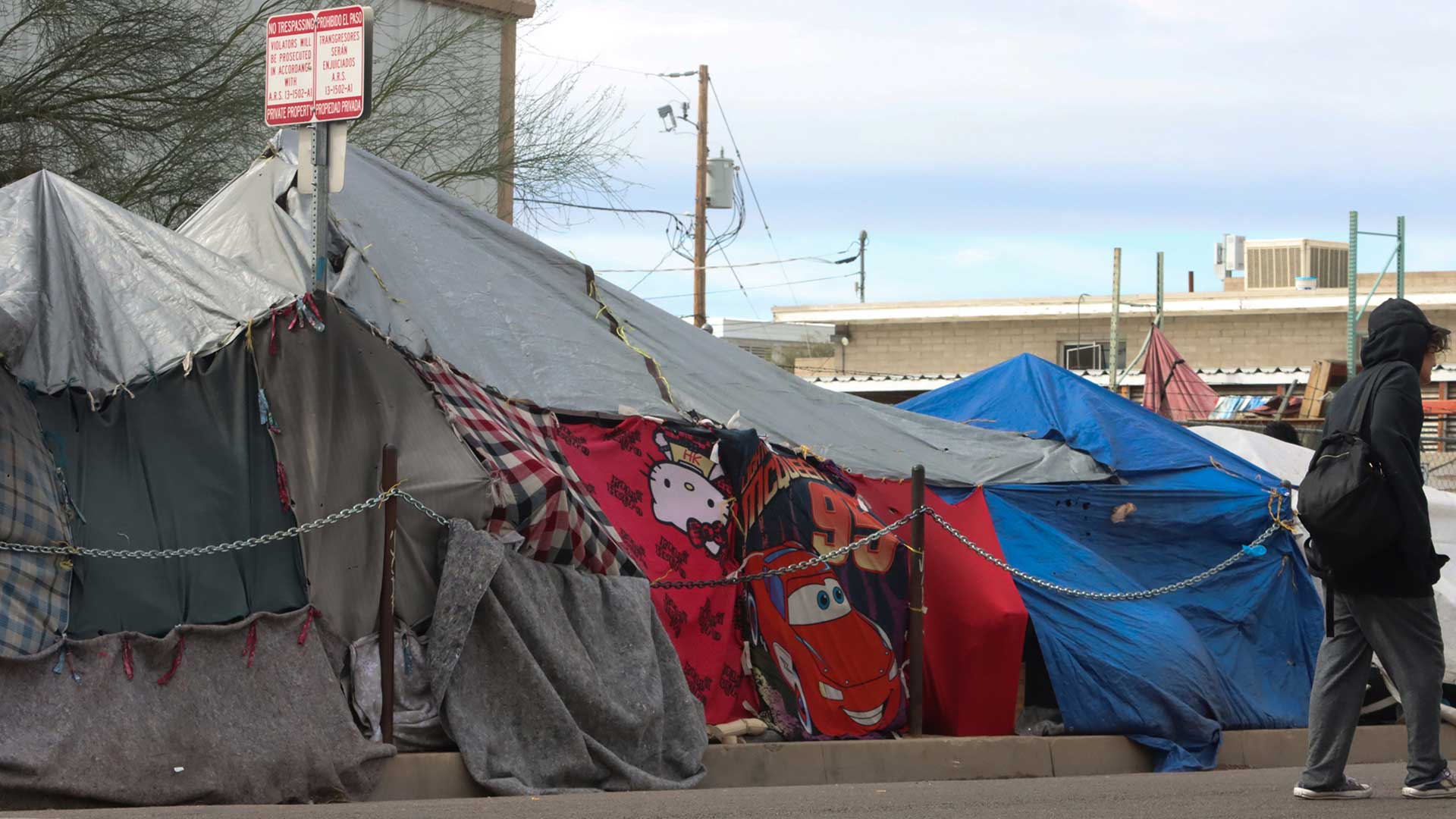 A person walks past tarps, cloths, and tents set up as temporary living spaces on West Madison Street in "The Zone," the area surrounding the Human Services Campus in Phoenix on March 1, 2023.
Logan Camden/Cronkite News
Arizona Gov. Katie Hobbs vetoed a bill Thursday that would have prohibited people from setting up tents or tarps in public areas.
Senate Bill 1024 would have stopped anyone from erecting makeshift shelters on sidewalks, alleyways, streets, parkways, and other public rights-of-way.
The veto comes as Phoenix is dealing with rising homelessness.
A Maricopa County Superior judge has ordered the city to clean up a homeless encampment that spans nearly 10 blocks in the downtown area.
Business owners have sued the city over the homeless camp known as "The Zone," where about 700 people have lived in recent months.
They cite an increase in crime, drug usage in public, biohazards, and break-ins.
According to the lawsuit, Phoenix should have no tents on public property.
"We need to address Arizona's housing and homelessness crisis in a comprehensive manner," Hobbs wrote in her veto letter sent to the Legislature. "Rather than solving these issues in a meaningful manner, this bill only makes them less visible."
Some Republican lawmakers disagreed with the Democratic governor, saying the veto enables homeless people to keep living on the street.