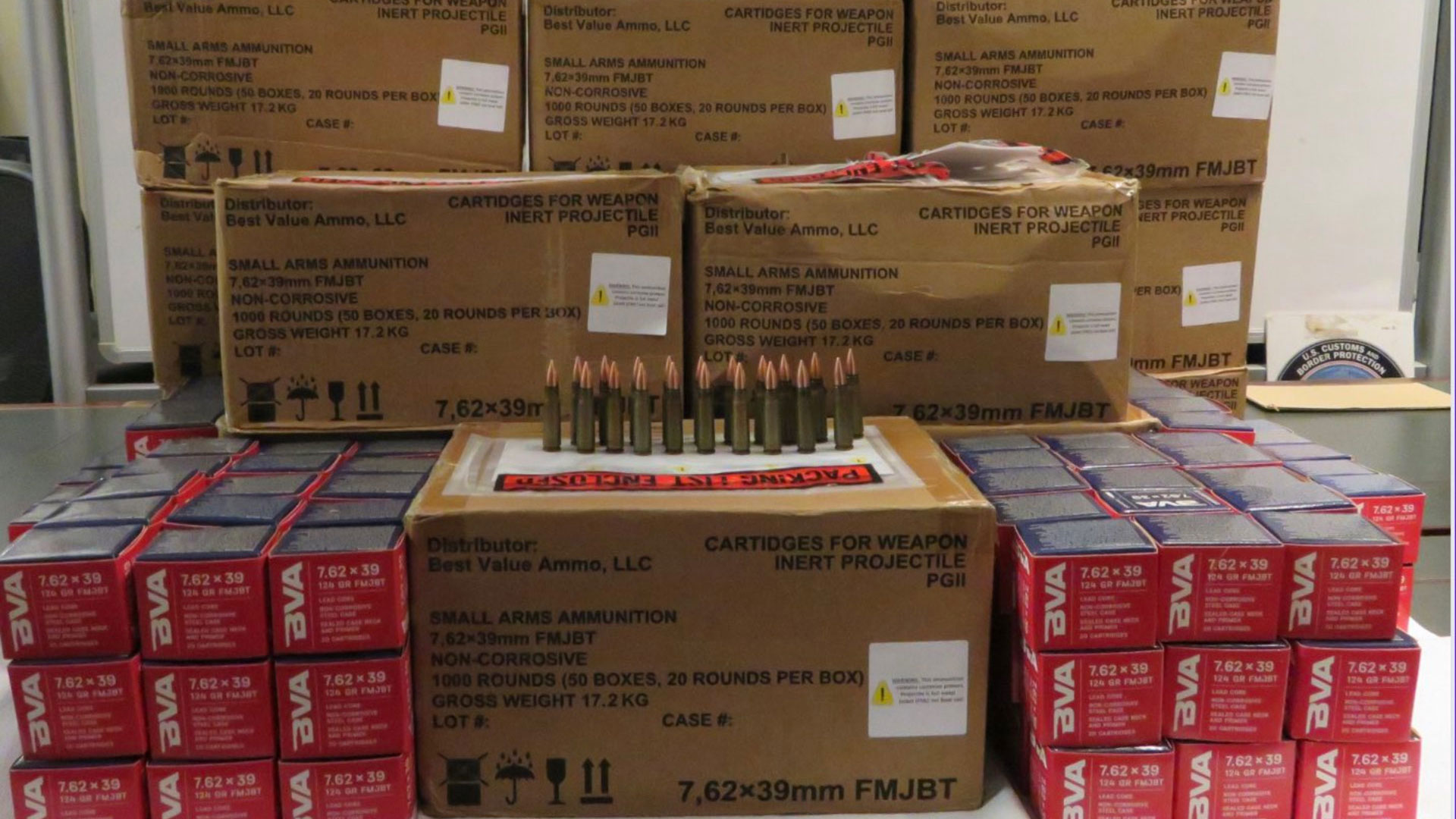 Border officials seized 19,000 rounds of AK-47 assault rifle ammunition hidden in a van on April 20 headed south at a Nogales port of entry. The ammo was most likely headed to a transnational criminal organization in Mexico, according to a tweet from Port Director Michael Humphries.
Courtesy Customs and Border Protection
In April, Arizona ports of entry saw the highest amount of ammunition seized this fiscal year, according to federal data released Wednesday.
Customs officers seized nearly 19,700 rounds of ammunition headed into Mexico in April, mostly from a single seizure. That was the largest ammunition seizure since May of 2022 when officers seized nearly 88,000 rounds of ammunition.
For the last few years, Arizona has been a hot spot for ammunition smuggling south across the border. Ammunition and weapon smuggling from the U.S. into Mexico, which has very strict gun laws, is an ongoing problem that experts say fuels cartel violence in Mexico.
Ioan Grillo, author of "Blood Gun Money: How America Arms Gangs and Cartels" says part of the reason Arizona is a hot spot for smuggling is because of liberal gun laws.
"More liberal than California, so California is not as attractive to buy guns from as Arizona," he says. "It's got liberal gun laws. It's right next to Mexico. It's right next to major Sinaloa cartel territory in Sonora."
Grillo spoke at a recent event on arms trafficking, hosted by the Consulate of Mexico in Tucson and the University of Arizona College of Law, in collaboration with the Mexican Foreign Affairs Ministry.