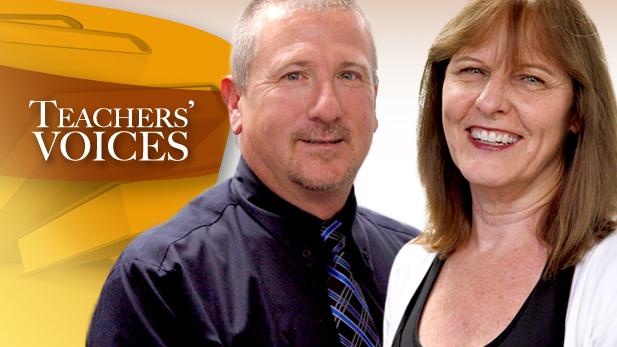 Bruce Orach and Jacquelyn Jackson (PHOTO: Robert Jaime)
In cooperation with Tucson Values Teachers, Arizona Spotlight presents a special series called Teachers' Voices. These conversations between educators, administrators, and students gives them a chance to share personal stories about the struggles and triumphs of their daily school experience.
Did you know that an average teacher can spend as much as $500 of their own money a year on common classroom supplies? Things like hand sanitizer, construction paper, or pencils that are no longer provided by cash-strapped school districts.
Jacquelyn Jackson, the executive director of Tucson Values Teachers, and Bruce Orach, from Walgreens drugstores talk about the 4th annual School Supply Drive, which Tucson Values Teachers originated...
Listen:
From July 30th through August 13th, 2012, all Walgreens stores in Pima County, Sierra Vista, and Nogales will be hosting collection boxes for the supply drive.
Teachers' Voices will air bi-weekly throughout 2012 on Arizona Spotlight, funded in part by College of Education at the University of Arizona and Cox Communications.