Just 30 years ago, the world population of California condors had dwindled to about two dozen. But an ongoing recovery effort for the bird has proven largely successful. Their numbers are growing steadily in Arizona and Utah, including another hatchling that was confirmed this week.
Chris Parish is the condor field project supervisor for the Peregrine Fund, an Idaho-based organization that helps to conserve and restore birds of prey.
Parish helps to raise the birds in captivity and re-introduce them to the wild. We talked to him about the confirmation of a third wild-hatched chick this year, a record for the recovery program. He also assesses the Arizona condor reintroduction program, which began in the 1990s.
The California condor is still a threatened species. Its number one cause of illness and death is lead poisoning. The birds get it from eating the remains of animals that are shot with lead ammunition. The issue is rife with lawsuits and legislation. Learn more here.
More resources:
Arizona Game & Fish condor reintroduction site
U.S. Forest Service condor recovery site
California Condor Conservation

A list of all California condors in Arizona and Utah, by tag #:
CondorChart20120726
View at Google Docs | Download File
More images:
Arizona Public Media reporter Christopher Conover spotted California condor #23 below the South Rim of the Grand Canyon recently. He took the images below: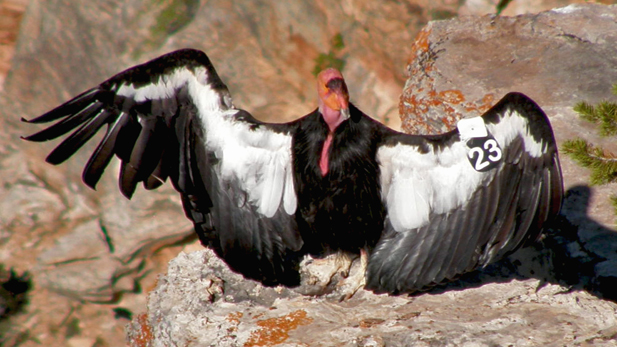 Condor 23 on the South Rim of the Grand Canyon (PHOTO: Christopher Conover)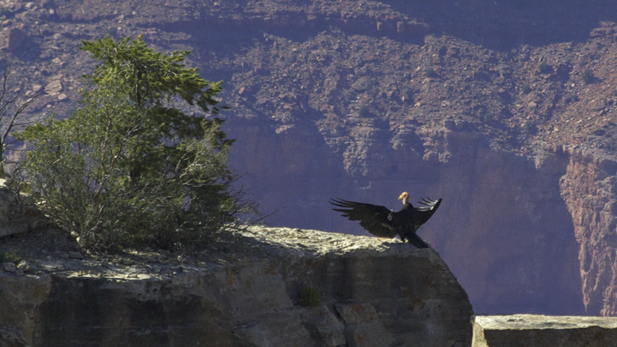 Condor 23 in the setting sun on the South Rim of the Grand Canyon (PHOTO: Christopher Conover)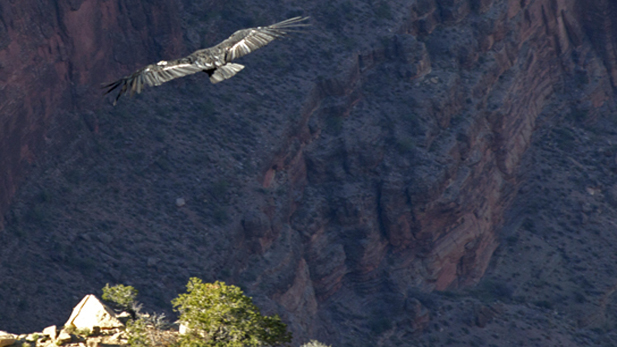 Condor 23 flying over the Grand Canyon (PHOTO: Christopher Conover)