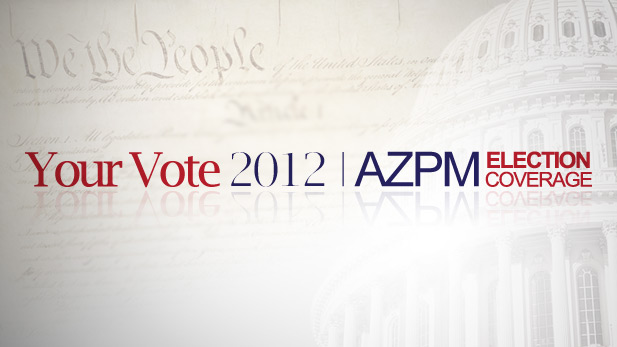 Your Vote 2012 AZPM Election Coverage (PHOTO: AZPM)
Arizona Public Media political correspondents Andrea Kelly and Christopher Conover meet with CD2 Democratic Primary candidates Matt Heinz and Representative Ron Barber on a special edition of Arizona Illustrated, to be simulcast on NPR 89.1 FM and online at azpm.org/yourvote.
Learn about your district and meet your candidates at Your Vote 2012 interactive maps page.
All interviews plus proposition overviews, election calendars and additional voter resources are available online at azpm.org/your vote.
Democratic andidates Matt Heinz and Representative Ron Barber tonight at 6:30 p.m. on PBS 6 and NPR 89.1 FM