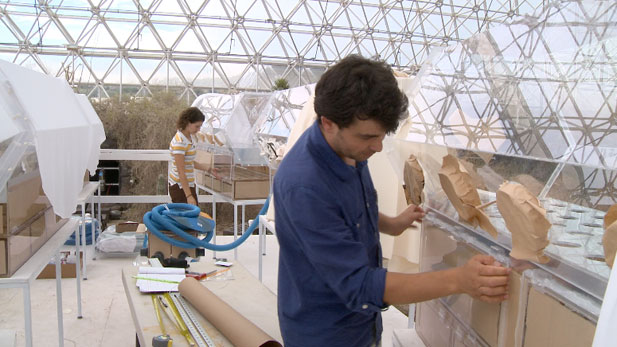 R.E.U. students spend the summer at the Biosphere 2.
The world's largest enclosed eco-system now serves as a research destination for undergraduate researchers from all over the country.
Biosphere 2 hosts the Research Experience for Undergraduates, or R.E.U summer program for aspiring life sciences researchers. This program creates well-rounded scientists, and lets the students live the life of a field researcher.
"We think that the Biosphere has a lot of opportunities for undergraduates," says Mitch Pavo-Zuckurman, an assistant research professor at Biosphere 2. "And because its allowing us to do research in the public eye, it gives us the opportunity to train students in a way that they are not normally trained."
The REU summer program not only serves as a training and research facility for undergraduates, but Biosphere 2 has also become one of the most well-known facilities to conducts research.
"Biosphere 2 is definitely one of those places that when you say you've worked there, people go, 'Oh my goodness!'," says Kristen Paasche, one of the ten students who participated in this year's REU program.