The western U.S. has long been subject to various boom and bust business cycles, particularly in metal and mineral mining. Many a western town has staked its fortunes on the local mine.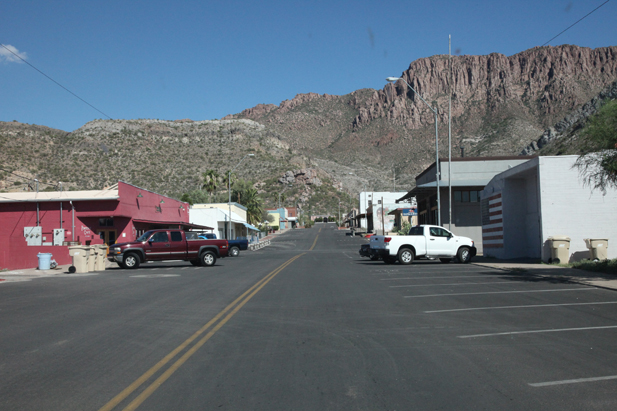 PHOTO: Mark Duggan
The Arizona mining town of Superior has weathered several boom/bust cycles. Currently in the middle of a bust, the downtown area is full of deserted buildings.
But in a bust, those towns must try to adapt. Some transitioned from the "old economy" of extraction to the "new economy" of tourism easily. They essentially recast their identities. Others struggled with the changes. Unable to jump start their economies, they lost residents and businesses. Main streets withered behind boarded-up buildings and opportunities dried up.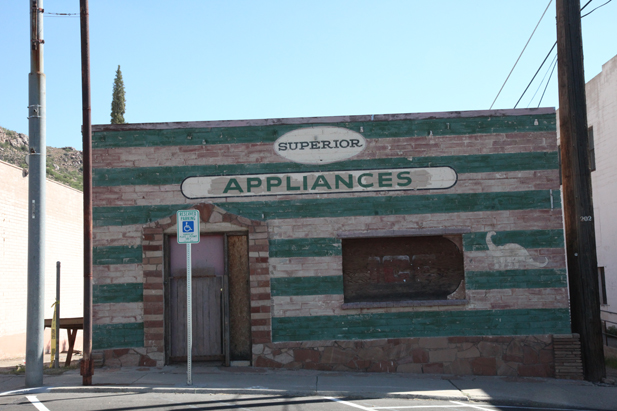 PHOTO: Mark Duggan
Deserted buildings mark downtown Superior, a former mining town that has pinned its hopes on a proposed new mine.
But the new economy of tourism and housing development was no more immune to the boom and bust cycle than mining. The economic recession has devastated the housing and tourism markets. But the old economy is roaring back to life, as global demand for things like copper explodes. Low-paying service industry jobs are being replaced by high-paying mining jobs. But the transition back to the old west economy hasn't been easy. It's taking its toll on western residents and the landscape.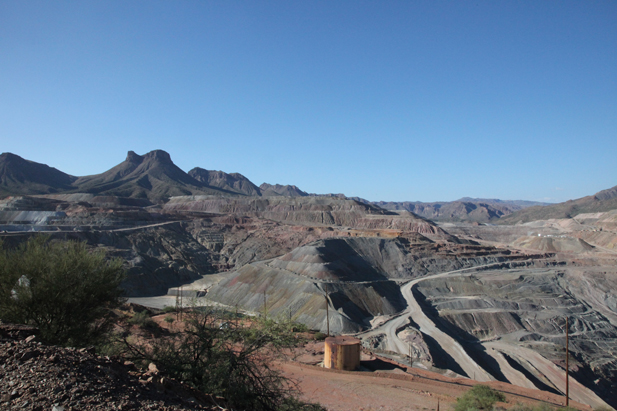 PHOTO: Mark Duggan
The Ray Mine Complex is one of the largest open-pit copper mines in the nation.
Jonathan Thompson is the former Editor-in-Chief of High Country News. He wrote an article in the magazine's July 25th edition about the "Global West," and how China's hunger for natural resources is fueling a new boom in the west.
Reporter Mark Duggan interviewed him by phone recently.