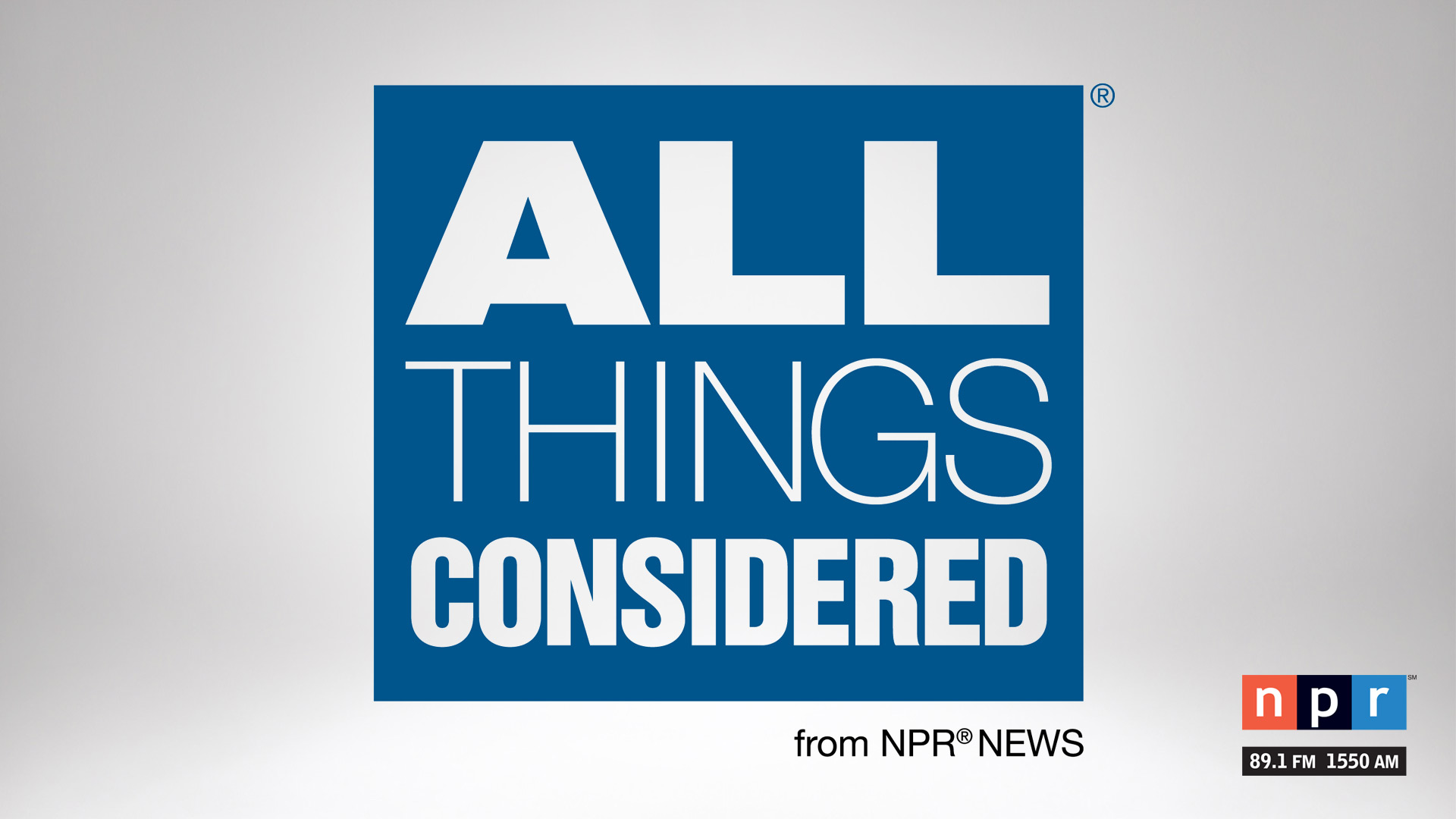 All Things Considered airs weekdays on NPR 89.1.
All Things Considered is the most listened-to, afternoon drive-time, news radio program in the country. Every weekday, we present two hours of breaking news mixed with compelling analysis, insightful commentaries, interviews, and special — sometimes quirky — features.
A one-hour edition of the program runs on Saturday and Sunday.
Airs Monday-Friday at 4 p.m., and Saturday and Sunday at 4pm on NPR 89.1.