BOO!! Light the jack-o-lantern and gather around the radio, it's time for the annual Haunted Halloween Arizona Spotlight, a trick-or-treat bag of seasonal goodies designed to frighten and delight.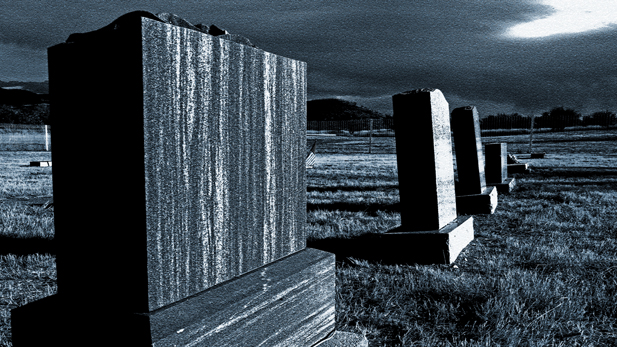 (PHOTO: Mark Duggan)
Find out what truly strikes terror in the hearts of U of A students during Arizona Spotlight's annual survey of "What's REALLY Scary?"

Learn how the classic silent film version of -The Phantom of the Opera_ still thrills audiences today, in an interview with the organist who travels the country to accompany the film.

Meet a photographer who undertook the spine-chilling assignment of documenting some of Arizona's oldest - and most foreboding - graveyards.

Author Alison Hawthorne Deming tells the legend of history's most infamous witch, and how her fearsome legacy lingers on.

Film reviewer Chris Dashiell looks back at some of the most distinctive and disturbing horror films of all time.

And, dark fantasy author Weston Ochse reveals a horrible and ancient secret about the Southern Arizona landscape in a story called They Live in The Desert.
ARIZONA SPOTLIGHT is heard every Friday at 8:30 am and 6:00 pm, and every Saturday at 5:00 pm, on NPR 89.1 FM / 1550 AM. Stories are also available online at AZPM.org.