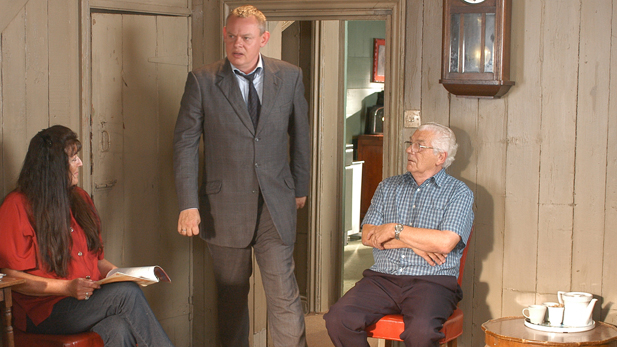 (PHOTO: APT)
Dr. Ellingham's parents, whom he hasn't spoken to in seven years, make a surprise visit to Cornwall to stay with their son. He's puzzled why they should turn up out of the blue to see him, but does his best to welcome them to his home, even though his father delights in sneering at his drop in status from surgeon to general practitioner. Christopher Ellingham is a suave surgeon, oozing charm, nothing like his son, and the villagers are soon taken in by his charisma. But his wife Margaret seems oddly quiet and reserved. Martin worries that she might be ill.
Meanwhile, Louisa's beau Danny collapses, barely able to breathe. Louisa calls Martin who diagnoses a collapsed lung. He recognizes that Danny is gravely ill, and when the ambulance is delayed, he has no alternative but to carry out emergency surgery to save his life.
Doc Martin, Thursdays at 9 p.m. on PBS 6.