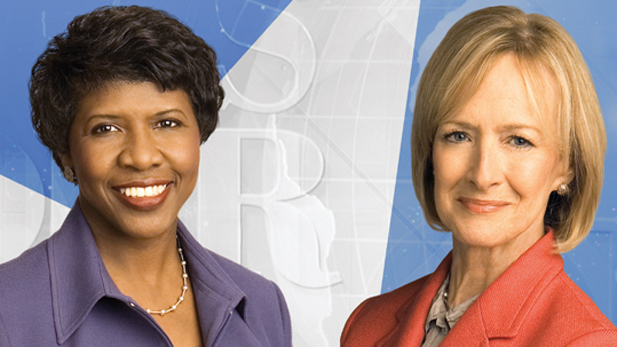 Political journalists Gwen Ifill and Judy Woodruff (PHOTO: Credit: Robert Severi)
NEWSHOUR senior correspondents Gwen Ifill and Judy Woodruff co-anchor live coverage of election results. Joining them will be syndicated columnist Mark Shields and New York Times columnist David Brooks. Jeffrey Brown will address down-ticket races and national trends with NEWSHOUR political editor Christina Bellantoni and Stuart Rothenberg of the Rothenberg Political Report. NEWSHOUR correspondent Hari Sreenivasan will showcase the multi-layered NewsHour Digital Map Center while examining battleground states.
NewsHour Election Night 2012: A Special Report, Tuesday beginning at 6 p.m. on PBS 6.