Coming up on ARIZONA SPOTLIGHT with host Mark McLemore:
Undocumented Migrants- A study issued by UCLA says that undocumented migrants are actually expanding the Arizona economy, to the tune of hundreds of millions of dollars each year. But, critics say the state still spends more on public services for these undocumented workers than it can collect. Steve Shadley takes a closer look.


High School Students in the Rockies- A group of high school students in Tucson recently traveled to the tundra to help scientists from National Geographic collect samples of life at 11,000 ft. above sea level in the Colorado Rockies.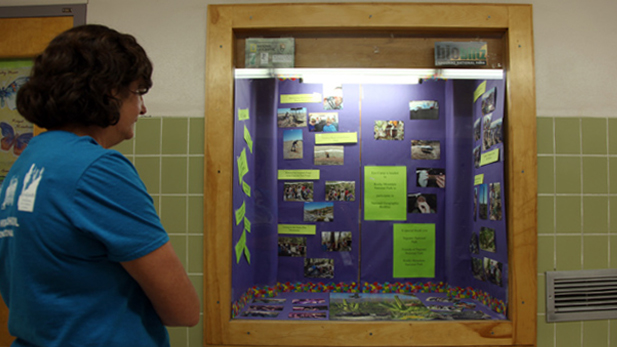 (PHOTO: Fernanda Echavarri )
Matt Bevel- Meet a Tucson artist and performer and find out some of the secrets of his unique gallery of machines and kinetic art called the Mat Bevel Institute.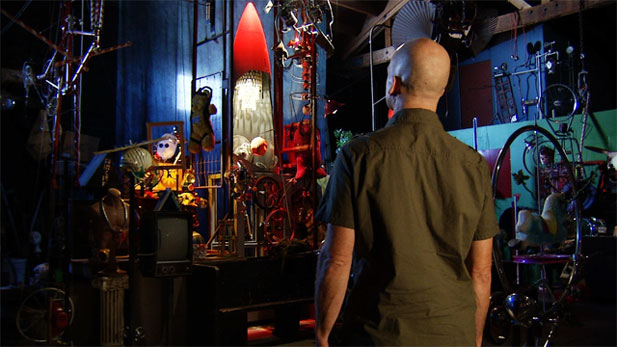 Ned Schaper is the mastermind behind what he has titled the Mat Bevel Institute Museum of Kinetic Art and has worked on a variety of art projects since 1987. (PHOTO: AZPM)
Safford, AZ- Over two million years ago, the area was a swamp that served as home to a range of fascinating creatures, many of whom left behind fossilized remains. Mark McLemore talks with a scientist involved in a Bureau of Land Management project that has recovered a complete glyptodont, a huge, armored herbivore that was a predecessor to the modern armadillo.
ARIZONA SPOTLIGHT is heard every Friday at 8:30 am and 6:00 pm, and every Saturday at 5:00 pm, on NPR 89.1 FM / 1550 AM. Stories are also available online at AZPM.org.