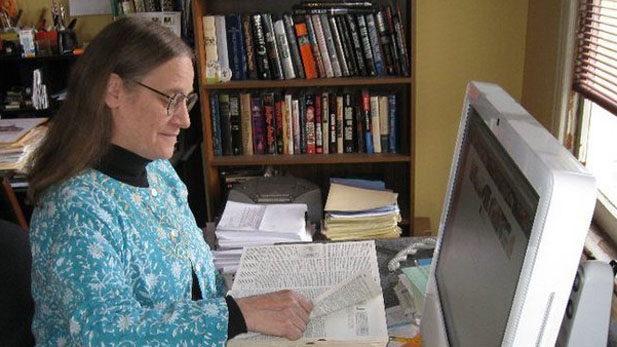 Kee Malesky in a characteristic pose (PHOTO: NPR)
Kee Malesky is a familiar name to regular public radio listeners, but what does being NPR's chief librarian actually mean? Mark McLemore talks with Kee Malesky about three decades of research and fact-checking for NPR news, and some of the mind-blowing data that is included in her new book Learn Something New Every Day: 365 Facts to Fulfill Your Life.

Who teaches the teachers - and does an educator's learning process ever really end? Teachers' Voices introduces us to a pair of classroom teachers who also contribute to the ongoing education of their peers through a special science program that is headquartered at Biosphere 2.

Film reviewer Chris Dashiell (Da-SHEEL) looks back at the complex, varied, and often misunderstood work of Spanish directer Luis Bunuel.
ARIZONA SPOTLIGHT is heard every Friday at 8:30 am and 6:00 pm, and every Saturday at 5:00 pm, on NPR 89.1 FM / 1550 AM. Stories are also available online at AZPM.org.