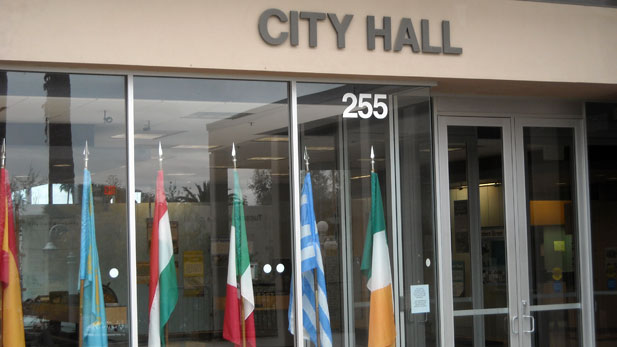 Tucson City Hall
Even before last month's election winners are sworn in, Tucson politics enters a new election cycle, for three City Council seats in 2013.
The soon-to-begin campaign comes as some details of future city elections are awaiting resolution in court. It's a fight between the city holding fast to its charter as an independent government and legislators who passed a law this year requiring all elections in the state to be held in even-numbered years.

Half of the six seats on the City Council are up for election in the fall of 2013, because half are elected every two years, always in odd-numbered years.
Next year, council members in Wards 3, 5 and 6 face decisions about whether to run again. Democrat Karin Uhlich is the Ward 3 incumbent; Democrat Richard Fimbres holds the Ward 5 seat; Republican Steve Kozachik is the Ward 6 council member.
If the city loses its court fight, 2013 would be the last voting in the odd-numbered-years cycle.
Tucson City Attorney Mike Rankin is contesting the new state law requiring the city's elections to be in even-numbered years.
"Our charter provides that our local elections, the elections for the mayor and the council members, occur in odd-numbered years," Rankin says. "We have a direct conflict between our charter and state law, so we have filed an action here in Pima County Superior Court challenging the constitutionality of that law, just like we did with the nonpartisan law."
The nonpartisan law is an elections court case the city won this year, which enabled council candidates to continue to run for office with party affiliations next to their names on the ballot.
The city of Phoenix has joined Tucson in the case on odd-numbered election years, and Rankin says arguments are likely in court in April.