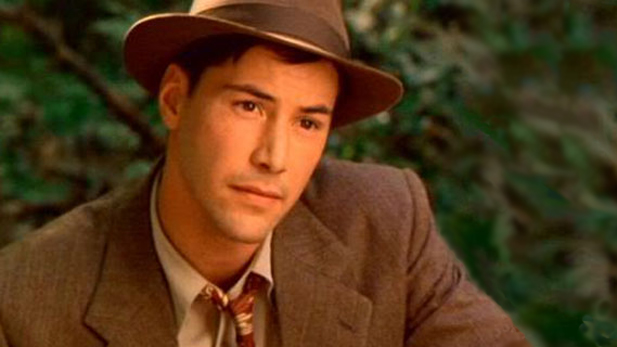 It's 1945 and Sergeant Paul Sutton (Reeves) has returned to San Francisco from the war in the Pacific. His marriage is in trouble, but Paul is determined to try and make it work. He finds work as a salesman for a chocolate company, spending most of his time travelling.
On a train trip to Sacramento, Paul meets Victoria Aragon (Sáchez-Gijón), a college student and vineyard heiress. Victoria confides to Paul that she is pregnant and doesn't know how she will tell her very traditional family. Paul offers to pose as Victoria's husband, planning to slip away, leaving her family with the impression he abandoned Victoria.
However, things don't go as planned.
Hollywood at Home present A Walk in the Couds, Saturday at 9 p.m. on PBS 6.