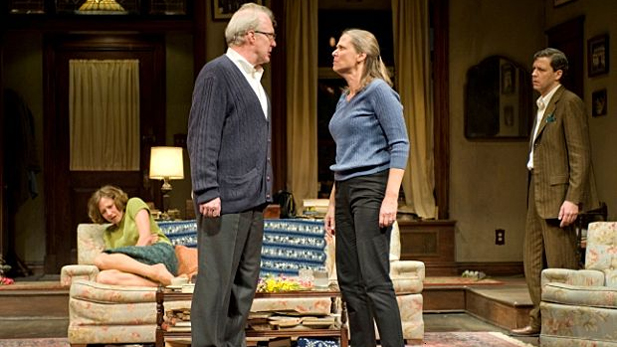 PHOTO: Michael Brosilow
Left to right: Carrie Coon, Tracy Letts, Amy Morton, and Madison Dirks in Who's Afraid of Virginia Woolf?
Kurt Andersen talks with the Pulitzer Prize-winning playwright and actor Tracy Letts, who stars as half of American theater's most notoriously bitter couple in Who's Afraid of Virginia Woolf? And who's afraid of Zero Dark Thirty, the Osama bin Laden manhunt movie? Some senators. Plus Kurt talks with George Saunders, maybe America's most important writer of short stories, who miraculously does dark and funny and poignant all at once.
---
Host Kurt Anderson photo by Thomas Hart Shelby
Studio 360, Saturday at 3 p.m. on NPR 89.1FM/1550 AM