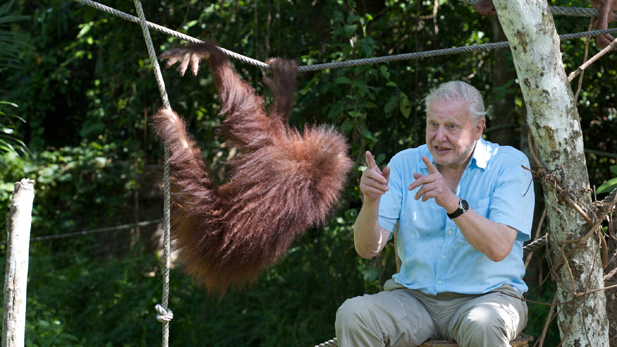 PHOTO: PBS
David Attenborough with young orangutan at Sepilok rehabilitation centre, Sabah, Malaysia.
In
Our Fragile Planet
Sir David Attenborough reflects on the dramatic impact that human beings have had on the natural world during his lifetime. He tells surprising, entertaining and deeply personal stories of the changes he has seen, the pioneering conservationists in whose footsteps he has followed, and the revolution in attitudes towards nature that has taken place around the globe.
Nature presents Attenborough's Life Stories: Our Fragile Planet, Wednesday at 8 p.m. on PBS 6.