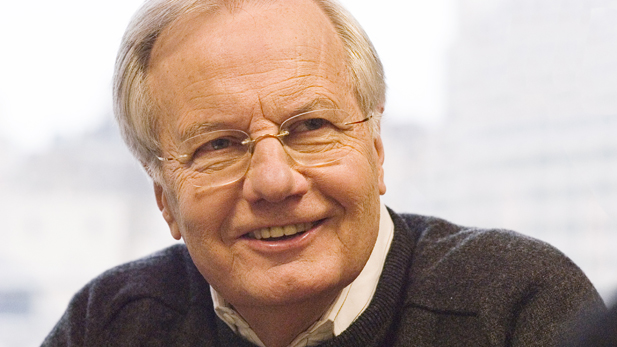 Bill Moyer (PHOTO: APT)
As President Obama gave his State of the Union address on Tuesday, many wondered why there was not a word in the speech about taming the power of private money over public policy. There's no question that big money calls the shots, or at least tilts the debate, on many issues vital to America's democracy and integrity. On Moyers & Company, Bill is joined by Dan Cantor, Executive Director of New York's Working Families Party, and Jonathan Soros, co-founder of the "Friends of Democracy" super PAC and a Senior Fellow at the Roosevelt Institute. They explore the virus in our politics, and what can realistically be done about it. The two have joined forces to curb the influence of money on politics, even if it means creating yet another big money super PAC to battle for – instead of against – democracy.
Moyers & Company, Friday at 9 p.m. on PBS 6.