Ástor Piazzolla turned the the tango on its head. He took a fiercely traditional form and revolutionized it. He fused jazz and classical, adding saxophones and electric guitars to the tango. The result came to be known as nuevo tango. The term could be applied a number of musicians back in the 1960s, but perhaps no one popularized nuevo tango music more than Piazzolla.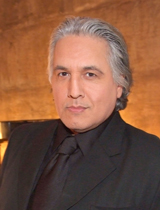 Robert Beltran
Now, his life story is being re-told in an ambitious theatrical production mixing acting, dance and live music. Passionately, Piazzolla gets its world premiere in Tucson February 15.
The project features a large cast of performers from Ballet Tucson, Chamber Music PLUS and the Tucson Guitar Society.
Noted TV and movie actor Robert Beltran plays the role of Ástor Piazzolla. He's best known for his roles in Star Trek: Voyager, Big Love and the cult movie classic Eating Raoul.
Mark McLemore talked to Beltran about his own love for the music of Ástor Piazzolla. He also talks about his performance and some of the movies that had an early impression on him.
Passionately, Piazzolla also features vocalist/guitarist Brian Chambouleyron. While visiting the Arizona Public Media studios for a taping of AZ Illustrated, Chambouleyron demonstrated some of the unique qualities of composer Astor Piazzolla's famed nuevo tango musical style:
(VIDEO: AZPM)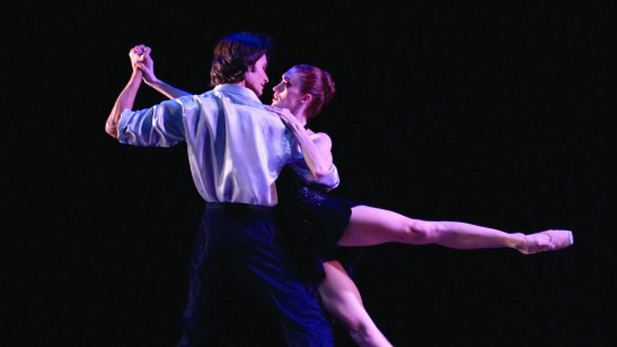 "Passionately Piazzolla" features innovative choreography by Chieko Imada and John Dahlstrand (PHOTO: Ballet Tucson)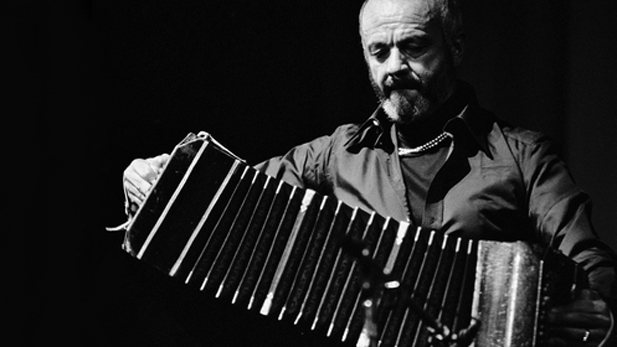 Ástor Piazzolla playing the bandoneón, a type of accordion used for Argentinian and Uruguayan tango music