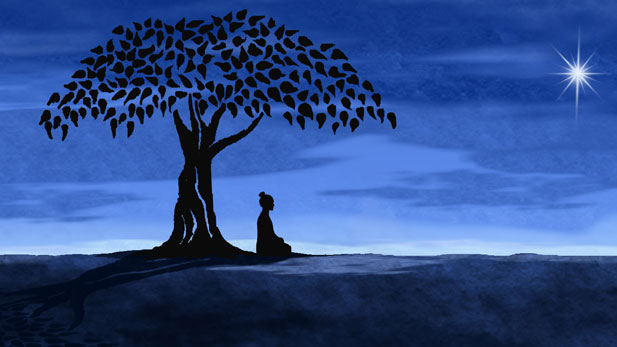 Animation of the Buddha gaining enlightenment while sitting under a fig tree
Prince Siddhartha left his palace where he had spent 29 years indulging in pleasures, determined to comprehend the nature of human suffering. After a grueling spiritual quest that lasted six years, he at last attained enlightenment meditating under a fig tree.
He became the Buddha, the "awakened one," and devoted the rest of his life to teaching the way to enlightenment that he himself had found, giving birth to one of the world's great religions.

The Buddha never claimed to be God or his emissary on earth. He said only that he was a human being who, in a world of unavoidable pain and suffering, had found a kind of serenity that others could find, too.
The Buddha, Tuesday at 8 p.m. on PBS.