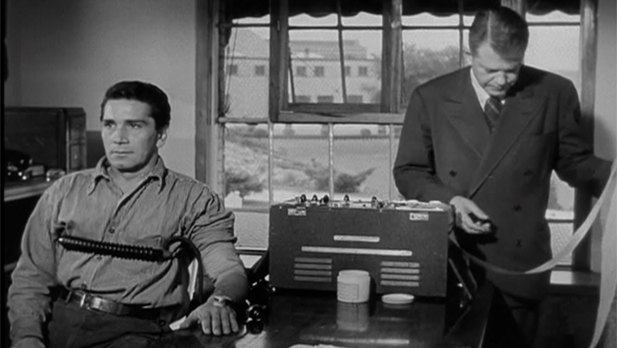 (PHOTO: AZPM)
In 1932 Chicago, a policeman is found murdered inside of a speakeasy. Frank Wiecek and another man are immediately arrested, put on trial and sentenced to a lifetime in prison.
Eleven years after their conviction, the mother of Wiecek posts an ad in the paper for a $5,000 reward for anyone with information concerning the true killers of the police officer. The ad leads P.J. McNeal (Stewart), a reporter for the Chicago Times, to investigate the case of Wiecek and what took place 11 years earlier.
McNeal is determined to find out who killed the Chicago policeman in hopes of setting an innocent man free.
Hollywood at Home: Call Northside 777, Saturday at 9 p.m. on PBS 6.