(VIDEO: AZPM)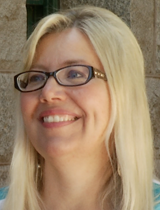 State Sen. Debbie Lesko, R-Glendale. (PHOTO: azpm)
Bipartisan support is in place for Gov. Jan Brewer's proposal to reform Arizona's sales-tax system, and it should pass the Legislature, the bill's key sponsor said.
"We're in really good shape," Rep. Debbie Lesko, R-Peoria, said in an interview for Arizona Week's Friday broadcast. "It's over in the Senate. I have the votes in both the House and the Senate."
The proposal has taken a back seat to the political fracas over Brewer's Medicaid expansion plans, but she has insisted on its passage along with Medicaid and the state budget. Municipal officials in the state have opposed key aspects of it, but are coming to reluctant compromise on most points.
The reform proposal calls for simplifying the sales tax system by state centralization of collections and auditing and the state changing the formulas for how contractors pay sales tax. The contractor tax has been the most contentious for municipalities, which have said they face revenue losses as a result.
Currently, contractors pay a tax based on 65 percent of the overall cost of their services. Under the new proposal, contractors involved in new construction would continue to pay on the 65 percent figure, but repair and maintenance contractors would pay only on materials used in construction.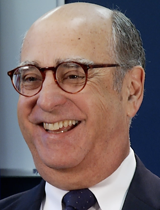 Ken Strobeck, executive director, League of Arizona Cities and Towns. (PHOTO: AZPM)
Some changes in the auditing functions also have been made to accommodate cities, said Ken Strobeck, executive director of the League of Arizona Cities and Towns.
"We came to agreement on two of the three of the big issues — the issue of auditing and the issue of collections," Strobeck said. "The one where we still don't have agreement is prime contracting."
The proposed change to sales tax on materials represents a significant reduction in what contractors will pay, and that will affect cities, he said.
"The estimate is their average use of materials is 21 percent, so that's a very significant tax reduction, and most of that falls on cities," Strobeck said. "The latest JLBC (Joint Legislative Budget Committee) estimate of the impact of this shows the state making money, the counties making money, the cities and towns losing money."
He said the loss is estimated at $6 million to $20 million, which would be spread among the state's 91 municipalities, proportioned by population.
Lesko said some of that can be recouped by closer scrutiny that the simplification would allow and by going after what she called "cheating."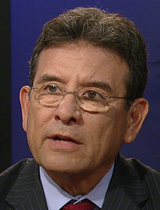 Tucson City Manager Richard Miranda (PHOTO: azpm)
"Our Joint Legislative Budget Committee has predicted that it's possible my bill will increase the state general fund by $1.3 million to $36.6 million," Lesko said. "That's because there's a belief that in the current tax system, there's a lot of cheating going on. So we're going to tie that up a little bit, make sure that not so much cheating and non-compliance goes on."
Cities contend their collection and auditing systems are functioning well, already leading to increased revenues. Tucson City Manager Richard Miranda said he is worried that changing to a centralized state system will reduce the efficiency of the systems his city and others have worked to build.
"Over the last year, we've taken a major step in terms of audit and examination of our tax collections, and with that, we've seen increases in our revenues that impact us locally to the positive," Miranda said. "With this legislation, there's a question with that audit function and how it's going to be done. Quite frankly, if it's taken away from us, I think it will impact us negatively."
City staffing may have to change if the state takes over some functions, he said, but it is too early to determine what that could involve.