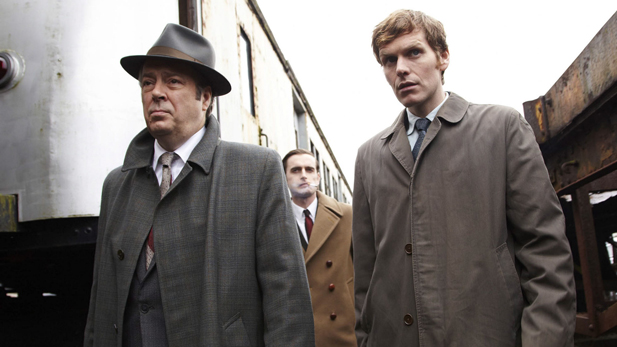 Shown from left to right: Roger Allam as DI Thursday, Jack Laskey as DS Peter Jakes and Shaun Evans as Endeavour (PHOTO: PBS)
Morse and Thursday are confronted with a new breed of murderer, as a string of Oxford homicides continues with no end in sight. The entire police department is working round the clock and a special expert comes on to assist, but Morse's love of opera may be the key to stopping the killing.
Masterpiece Mystery! Endeavour, Series 1: Fugue, Sunday at 8 p.m. on PBS 6.