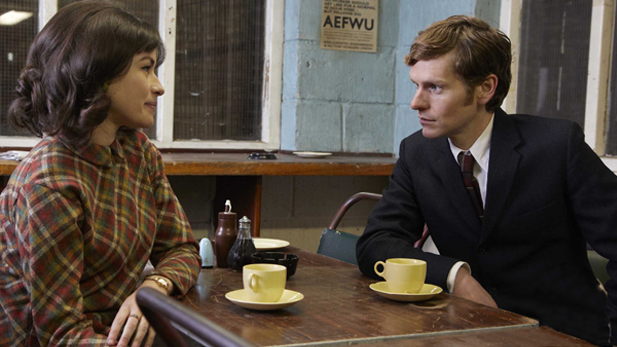 Maimie McCoy as Alice and Shaun Evans as Endeavour (PHOTO: PBS)
A royal visit to a family-owned munitions factory begins as a proud occasion for the people of Oxford, but the joyous day ends with murder. Morse delves into the family's murky past, as well as his own, as he attempts to uncover the culprit before more lives are lost.
Masterpiece Mystery! Endeavour, Series 1: Rocket, Sunday at 8 p.m. on PBS.