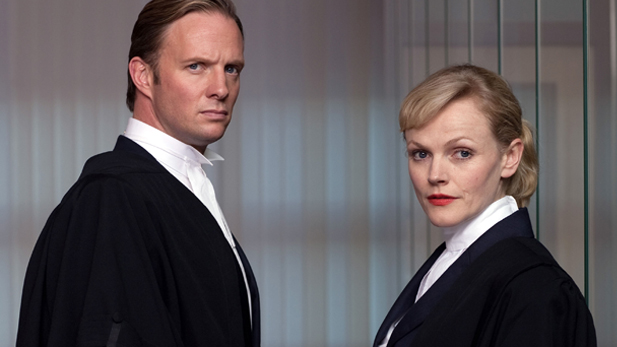 Rupert Penry-Jones as Clive Reader and Maxine Peak as Martha Costello (PHOTO: PBS)
Both Martha and Clive have their Silk interviews and Martha takes on the biggest case of her life: defending a repeat offender on a murder charge at the Old Bailey. When the case begins to fall apart, Martha struggles to remain focused as the stress on her personal and private life grows. All the while, the pupils' future and the fate of chambers hang in the balance.
Masterpiece Mystery! Silk: Episode 3, Sunday at 8 p.m. on PBS 6.