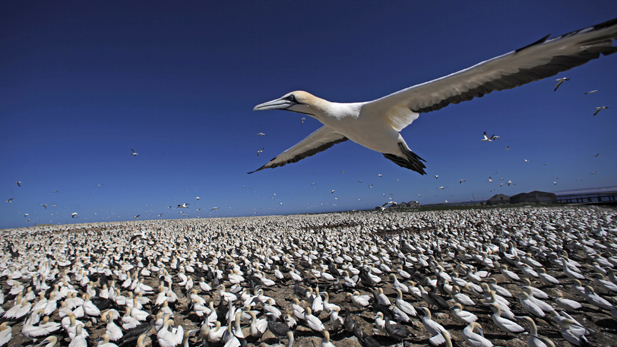 Cape gannet flying over gannet colony, Bird Island, South Africa (PHOTO: PBS)
Fly and arrow-dive with cape gannets among sharks, dolphins, whales and the great sardine run. Soar with fish eagles, flamingos, kelp gulls and vultures to see the most animal-packed continent with fresh eyes.
Earthflight, A Nature Special Presentation, Wednesday at 8 p.m. on PBS 6.