Genealogy Roadshow: Nashville

At the Belmont Mansion in America's "Music City," _ Genealogy Roadshow_ uncovers fascinating stories and mysteries about Tennessee citizens and their enigmatic relatives.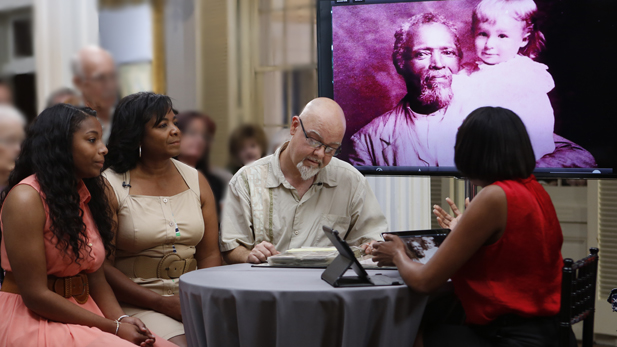 (L-R) Courtney Marie Jones, Bertie Greer and Edwin Kennedy discover their surprising family past with genealogist Kenyatta Berry. (PHOTO: PBS)
Roadshow
genealogists investigate cases of two people who claim they're descendants of American folk hero and Tennessee legend Davy Crockett, and another who thinks she may be a member of the famed Hatfield clan. A Nashville resident seeks to untangle her family history, which may include a former president, a famous singer and a notorious criminal. And a heart-wrenching story about an unknown father becomes a heartwarming reunion for two long-lost cousins.
Genealogy Roadshow, Sunday at 9 p.m. on PBS 6.