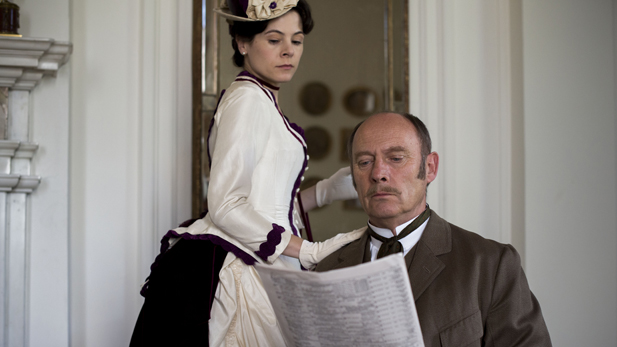 Elaine Cassidy as Katherine and Patrick Malahide as Lord Glendenning (PHOTO: PBS)
When a baby is found in the Ladieswear department, everyone at The Paradise becomes caught up in the commotion. The secrets of more than one employee are revealed, and emotions run high as reactions to the infant differ. Denise is faced with a situation that forces her to use all her cunning and take a bold step.
MASTERPIECE CLASSIC The Paradise Part Two, Sunday at 8 p.m. on PBS 6.