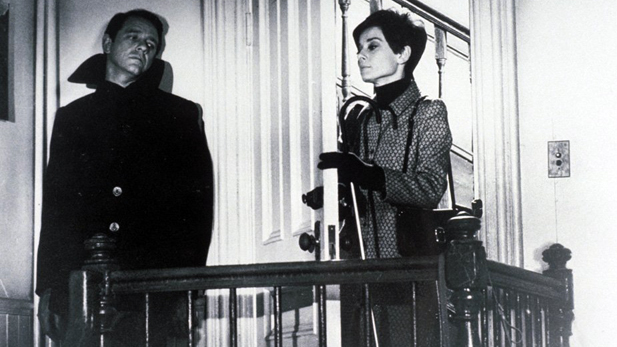 (PHOTO: WB)
Wait Until Dark
Academy Award winner Audrey Hepburn stars as a young, blind woman who gradually realizes that the man inside her apartment intends to murder her--and then realizes that in a darkened apartment she knows well, her blindness can become her advantage in this classic thriller.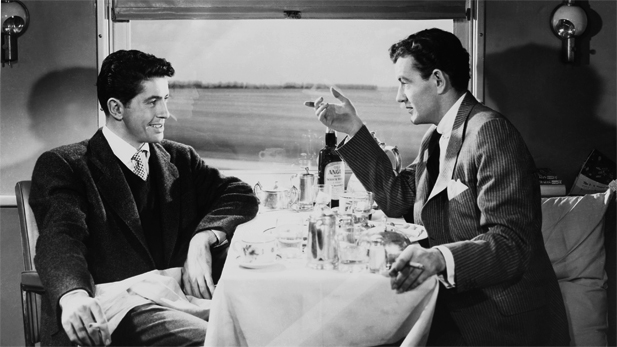 (PHOTO: WB)
Strangers on a Train
When two strangers--tennis star Guy Haines (Farley Granger), whose wife will not grant him a divorce, and wealthy but deranged young Bruno Anthony (Robert Walker), who wants to be rid of his father--happen to meet on a train from Washington to New York, the conversation casually turns to a possibly perfect crime: what if each committed a murder for the other? There is nothing to connect the two men. No apparent motive for either killing. When the trip ends, Guy believes the conversation was hypothetical, and that he will never see Bruno again. Then his wife is murdered . . . and Bruno returns for payback. Hard-boiled crime novelist Raymond Chandler co-wrote the screenplay of this film adaptation of the novel by Patricia Highsmith.
Hollywood at Home Special Double Feature, Saturday at 9 pm on PBS 6.