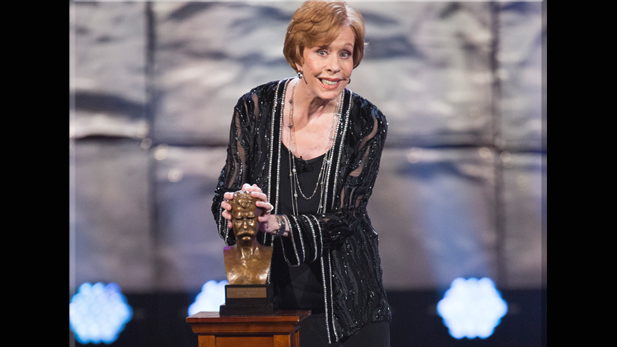 Mark Twain Prize honoree Carol Burnett. (PHOTO: PBS)
Carol Burnett — comedic icon and all-around performing legend — is the guest of honor when, for the 16th year, the comedy world convenes in Washington, DC, to toast this year's recipient of the Kennedy Center's Mark Twain Prize for American Humor. The all-star cast includes Julie Andrews, Lucie Arnaz, Tony Bennett, Tim Conway, Tina Fey, Rashida Jones, Vicki Lawrence, Amy Poehler, Maya Rudolph, Martin Short and Rosemary Watson. The program features comedic highlights from Burnett's half-century in show business.
Carol Burnett: The Mark Twain Prize, Sunday at 7 p.m. on PBS 6.