Three girls who were kept prisoners in their own home for more than a year under filthy conditions and with little food, are now free, Tucson police said Wednesday.
Police Chief Roberto Villaseñor called it one of the worst he has ever seen.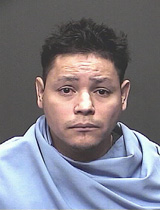 Fernando Richter. (PHOTO: Pima County Jail)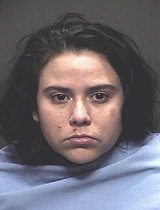 Sophia Richter. (PHOTO: Pima County Jail)
"We unfortunately see situations all too frequently when children are abused by adults and particularly by care-taker adults," he said. "Something to this magnitude in this length of time... no, not in Tucson."
The youngest sisters, ages 12 and 13 escaped through a window Tuesday after they say their step father threatened them with a knife. They told Tucson police they had not seen their 17-year-old sister for more than a year, despite being in the same house.
"When the girls saw each other last night, to the detectives it appeared they had not seen each other for quite some time," Villaseñor said. "(They made) comments to each other about the change in appearance."
He said the girls' rooms were altered to be soundproof and there was non-stop music and static played in the rooms which adults controlled controlled from the outside.
The girls' bedrooms were also under 24/7 video surveillance and the house had numerous alarms on the windows and doors inside. After the younger two sisters escaped, officers rescued the 17-year-old who took a bag with her, Villaseñor said.
"Inside that satchel was a detailed journal that accounts for over a year and a half of information that detectives are gleaning right now and cataloging," he said.
The girls' biological mother, Sophia Richter and her husband, Fernando Richter, are in the Pima County Jail under kidnapping and child abuse charges.
Villaseñor said officers were in contact with Child Protective Services to see if there was a file involving the family.