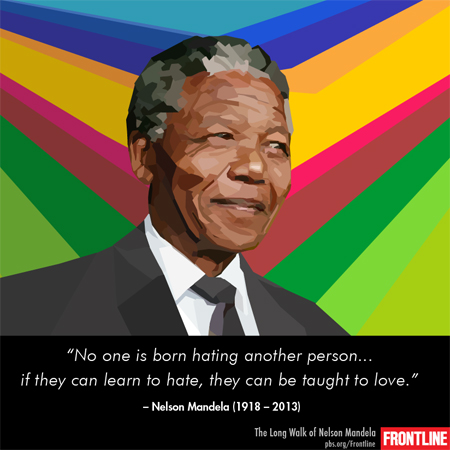 (PHOTO: PBS)
In The Long Walk of Nelson Mandela, FRONTLINE tells the intimate and surprising story of a Mandela few people know: a bomb-throwing revolutionary who became a skilled politician in prison, and a passionate man who sacrificed the love of his life for a country that needed him more.
Widely hailed as the definitive television biography of Mandela, the documentary draws on stories and insights from Mandela's closest colleagues, fellow prisoners, friends and political adversaries —as well as unique photos and rare archival film — to paint an intimate portrait of one of the 20th century's greatest leaders.
Frontline: The Long Walk of Nelson Mandela, tonight at 9 on PBS 6.