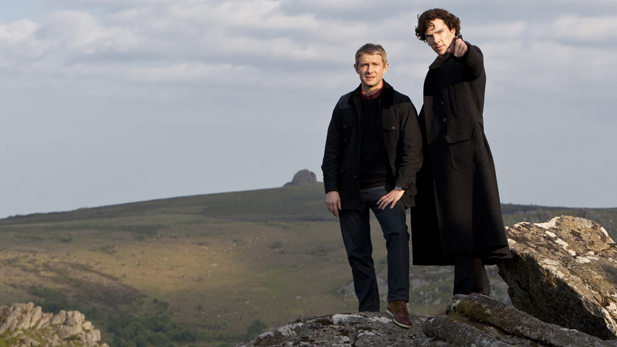 Sherlock Holmes and John Watson (PHOTO: PBS)
Find out how writers Steven Moffat and Mark Gatiss created the television hit "Sherlock" on MASTERPIECE, taking Sir Arthur Conan Doyle's original adventures of the Victorian super-sleuth and transforming them into a worldwide sensation. Moffat and Gatiss guide viewers through their inspirations — the original stories, their factual origins and hundreds of film adaptations — for the thoroughly modern Sherlock. Go behind the scenes to see the filming of the new "Sherlock" series and enjoy interviews with Benedict Cumberbatch, Martin Freeman and others.
Unlocking Sherlock, Sunday at 10 p.m. on PBS 6.