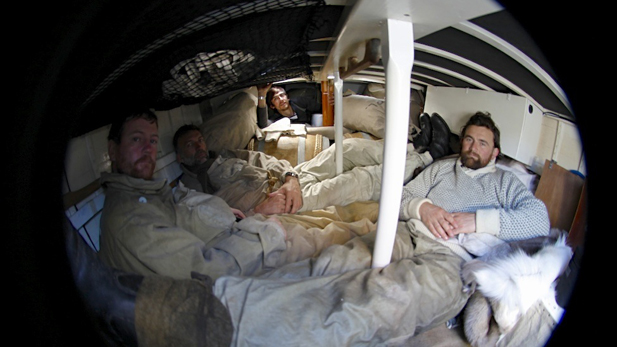 Below deck; fish eye image. Tim Jarvis, Nick Bubb, Ed Wardle, Barry Gray. (PHOTO: PBS)
Following in the wake of legendary polar explorer Sir Ernest Shackleton, a team of six men risks their lives to discover what it's like on the greatest survival journey of all time. In a 22-foot replica wooden lifeboat, with 100-year-old equipment, clothes and rations, the team battles 800 miles across the roughest ocean on the planet.
Chasing Shackleton, Episode 2, Wednesday at 10 p.m. on PBS 6.