This article was written by Gillian Drummond, editor of the online publication 3Story Magazine.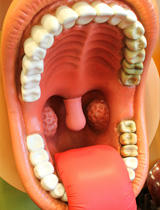 (PHOTO: Gillian Drummond)
There's a problem with the uvula, and it's causing quite a bit of head-scratching. Kids are trashing it. They stand on the tongue, grab the uvula at the back of the throat, and pull on it - a lot. Kevin Mills has gone through seven uvula upgrades in two and a half years. None of them last longer than a couple of months.
The uvula in question hangs down the back of a giant model of a mouth, one of the exhibits at Children's Museum Tucson. And while it's an excellent lesson in biology, it's also an all-too-tempting plaything. So the design team, led by director of exhibits Kevin, has adapted it, trying out tougher, more resilient materials each time. The current uvula - "state of the art", say the staff - features a concrete core, heavy duty rubber, a vinyl hose and some of the toughest construction adhesives and sealants available on the market.
Listen:
There are similar issues with a giant nose and accompanying fake green boogers. Exhibit designers tugged on them a few times to test their strength, but they were no match for the middle school boys who use them to swing from. Eventually they were wrapped with nylon mesh to give them extra durability...
To read the rest of the article visit 3 Story Magazine's website.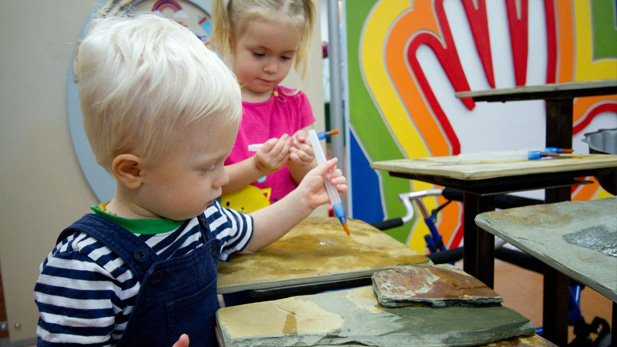 Steph E Photography