(VIDEO: AZPM)
Climate has always been one of Arizona's most marketable commodities, and clear skies with lots of sun are appealing factors to filmmakers trying to extend their filming day for as long as possible.
Southern Arizona's iconic landscapes have served as the backdrop for a surprising number of movies and TV shows. It's a history that author and researcher Lili DeBarbieri explores in her new book Location Filming in Arizona – The Screen Legacy of the Grand Canyon State.
Lili DeBarbieri is a travel writer, historical non-fiction author and librarian. Born and raised in Philadelphia, her travel narrative A Guide to Southern Arizona's Historic Farms and Ranches, was named a New Mexico-Arizona Book Awards Finalist for Best Travel Book and Best History Book: Arizona Subject.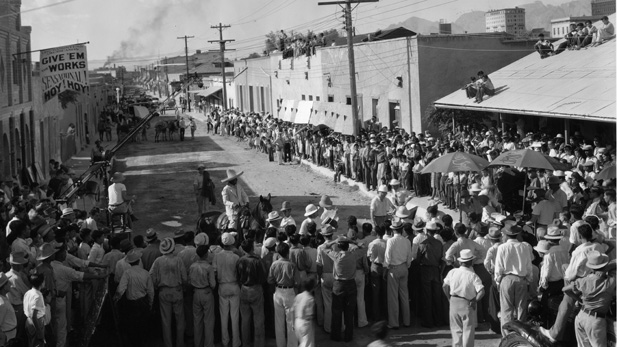 A film shoot in Arizona gathers a crowd of observers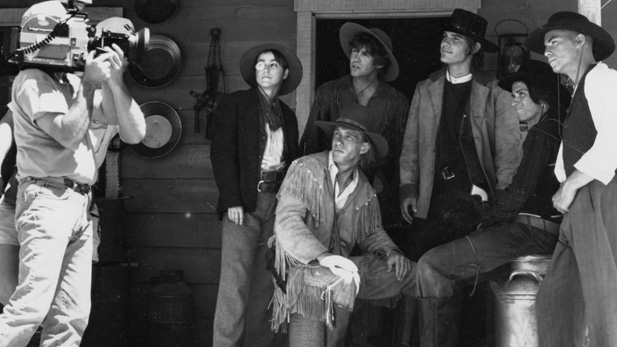 A young Josh Brolin leads the cast of "The Young Riders", a TV series shot in Arizona in 1989