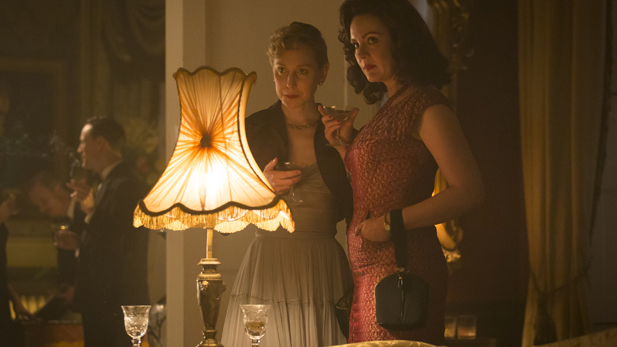 Show from L-R: Hattie Morahan as Alice Merren, Rachael Stirling as Millie.
Millie's import/export sideline leads to her abduction by a crime ring involved in trading perfume, cigarettes and stockings — and in human trafficking. After her release, Millie is determined to help those sold into prostitution. Millie, Jean, Lucy and Alice decide to tip off Customs and Excise to intercept a contraband shipment and catch the traffickers.
The Bletchley Cirecle: Season 2: Uncustomed Goods, Sunday at 9 p.m. on PBS 6.