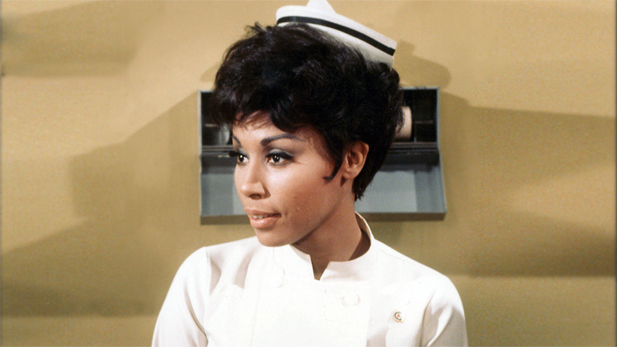 Diahann Carroll as Julia, TV's first African-American woman in a a non-servant role.
This episode traces the story of people of color on American television — including the mid-1960s breakthroughs of African Americans Diahann Carroll ("Julia") and Bill Cosby ("I Spy"). Latino landmarks range from "I Love Lucy" with Desi Arnaz to "Miami Vice" with Edward James Olmos. Also featured are Asian-Americans like George Takei ("Star Trek"), who details his youth spent in a Japanese internment camp.
Pioneers of Television: Breaking Barriers, Tuesday at 8 p.m. on PBS 6.